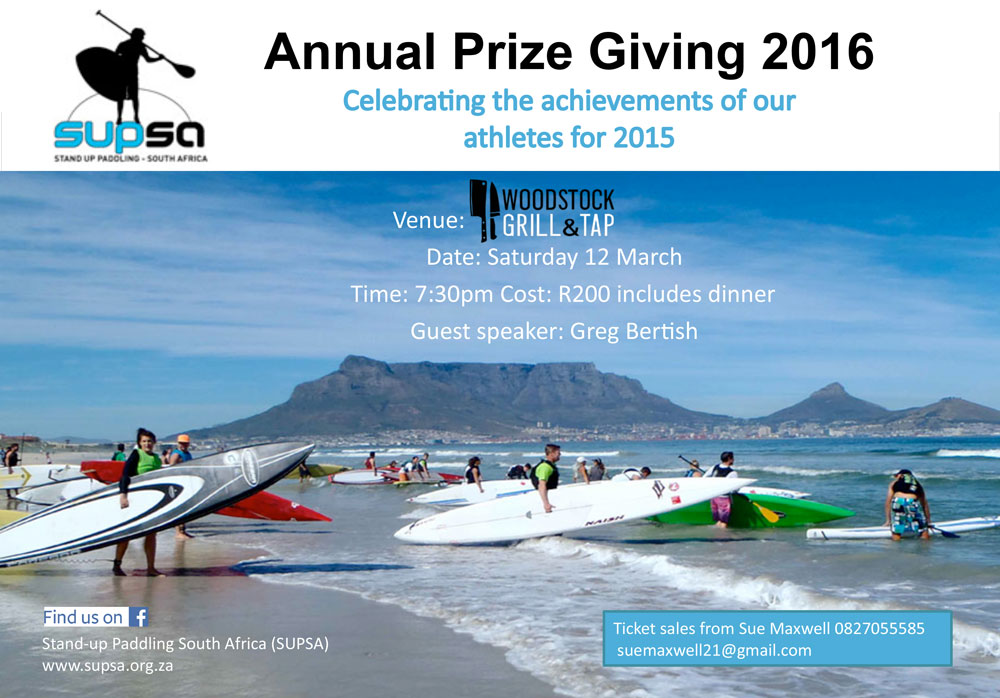 SUPSA invites all Stand Up Paddlers to join us for an evening of fun and friendship as we recognise the achievements of our athletes during the  2015 SUPSA Surfing and Racing Series at the SUPSA Annual Prize Giving Evening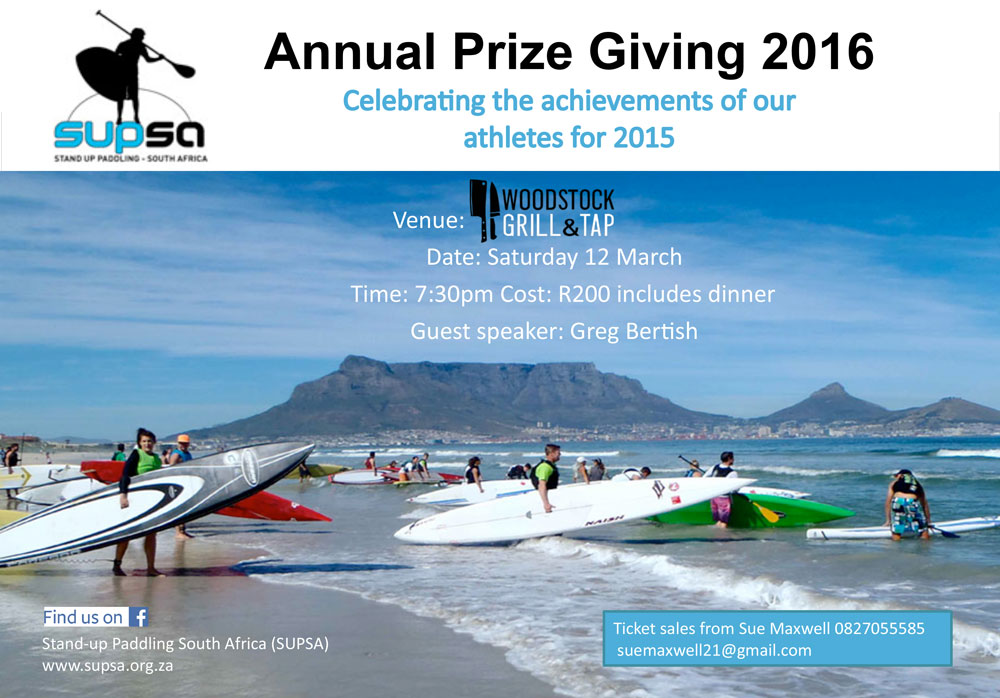 We invite nominations from members for the following two awards to be made on the evening in recognition of special efforts made during 2015:
The SUPSA Special Achievement Award
The President's Award for Service to the Sport.
Please email your nominations with a short motivation to vicepresident@supsa.org.za before 5 March.
This promises to be a fun weekend with the There and Back Challenge on Saturday 12th March and the Red Paddle Century City SUPSA ranked Race on Sunday 13th March.