1 March 2020
SUPSA is hosting the first Sanctioned event on 1 March 2020 in Cape Town. The SUPSA Century City SUP & Paddleboard Challenge 2020 will take place at Century City, with a 7 am registration and 8.30 am race start. More details will follow – please register before 23 February 2020. You can register here and continue with your payment with the Quicket link. All SUPSA hosted event fees will be divided between SUP Development (50%) and Fundraising for the SA Team for Worlds (50%). 
2019 Annual Prize-giving and SA Squad Announcement  We have a great deal to celebrate for all that happened in 2019. Join us at the 2019 Annual Prize Giving on 1 March 2020, 1.00 pm, after the SUPSA Century City SUP & Paddleboard Challenge. Make sure you send in your nomination for the President's Achievement Award to supsapresident@gmail.com . Final details will be sent to you throughout this week. The SA Squad (athletes, Team Manager and Team Coach) will also be announced at the Prize-giving. If you are interested in applying for either the Team Manager or Team Coach job, please send your name, surname and motivation to supsapresident@gmail.com .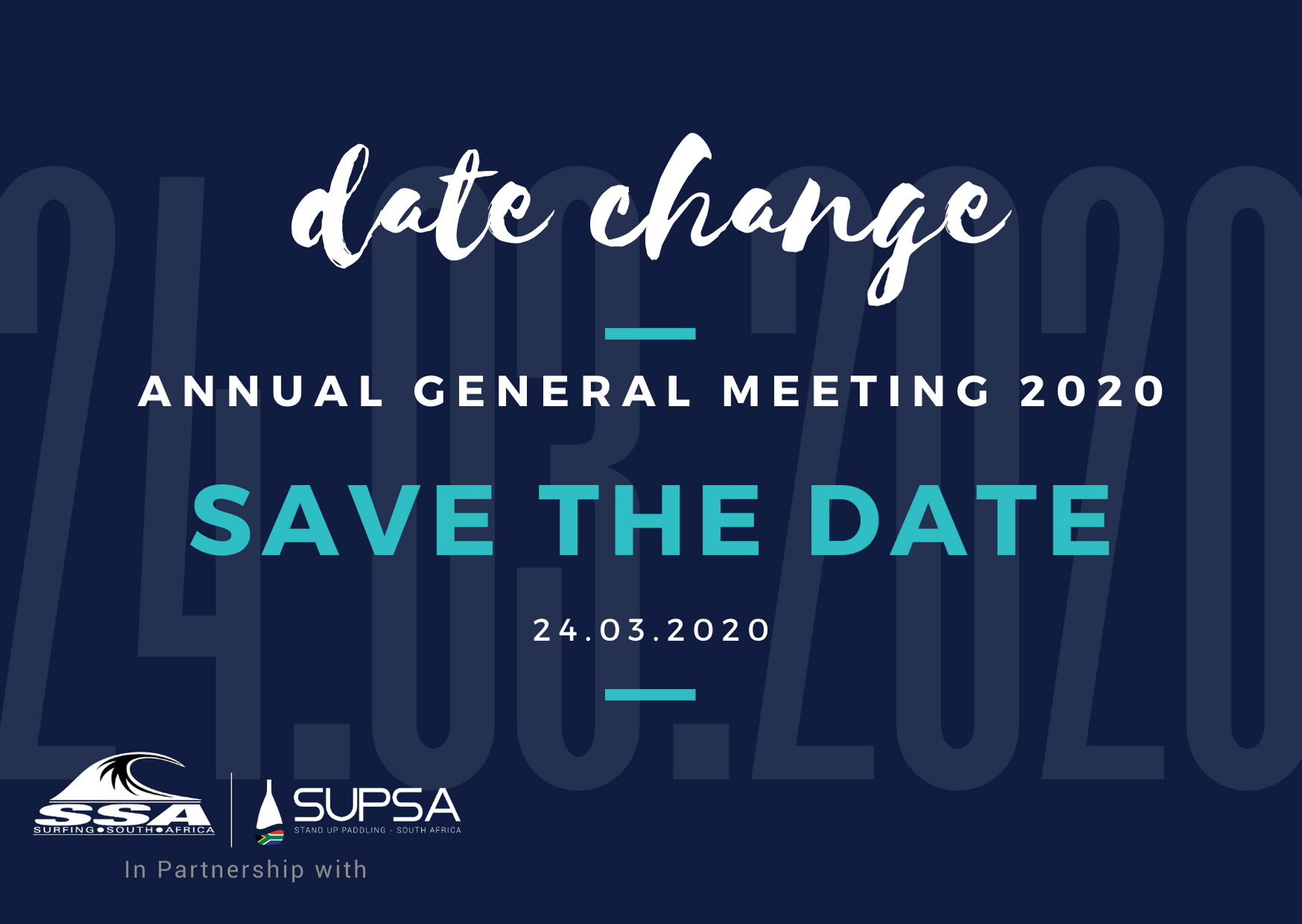 24 March 2020
 The ANNUAL GENERAL MEETING 2020 
The Annual General Meeting (AGM) will take place on Tuesday, 24 March 2020 at the V&A Waterfront at 7.00 pm. The specific location will be communicated to you by email. Please
RSVP, here
 with the names, surnames and email addresses of the attendees.
Make sure you register for the race, send your nominations and RSVP for the AGM 2020.
See you there.