The Prescient Freedom Paddle is a  magnificent race in a category of its own. Designed initially for surfskis and water craft, the last year or two have seen the inclusion of slower paddlers, like prone and stand up paddle boards, but don't think that ever stopped the competitors from completing this arduous 27km route!
Last year, prone mentor Kit Beaton undertook the infamous race, but after a delayed start due to fog and some very challenging conditions, he was not sure he wanted to participate in a solo capacity again.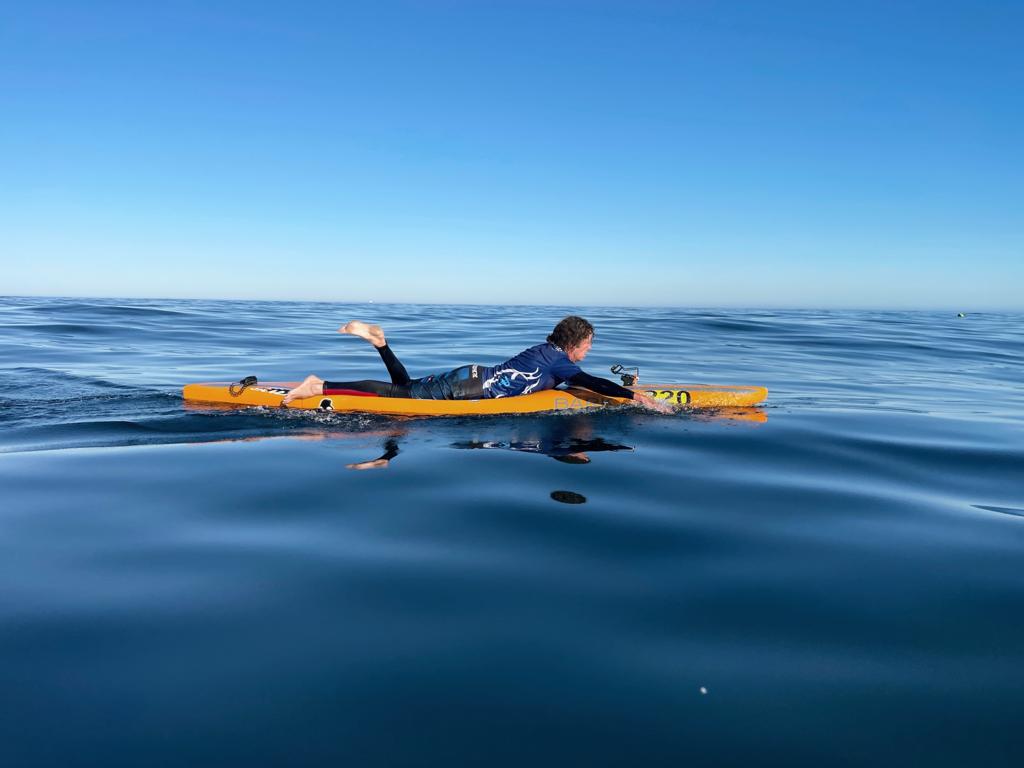 Just like a true athlete, when the news of the race surfaced again for the new year, Kit wanted to race.
He started to think about how to make it possible for prone paddlers to complete the course without the physical strain of paddling 27kms on their knees, with their hands sweeping through the icy Atlantic waters.
How does one get through a difficult task? Why, with a little help from your friends, of course!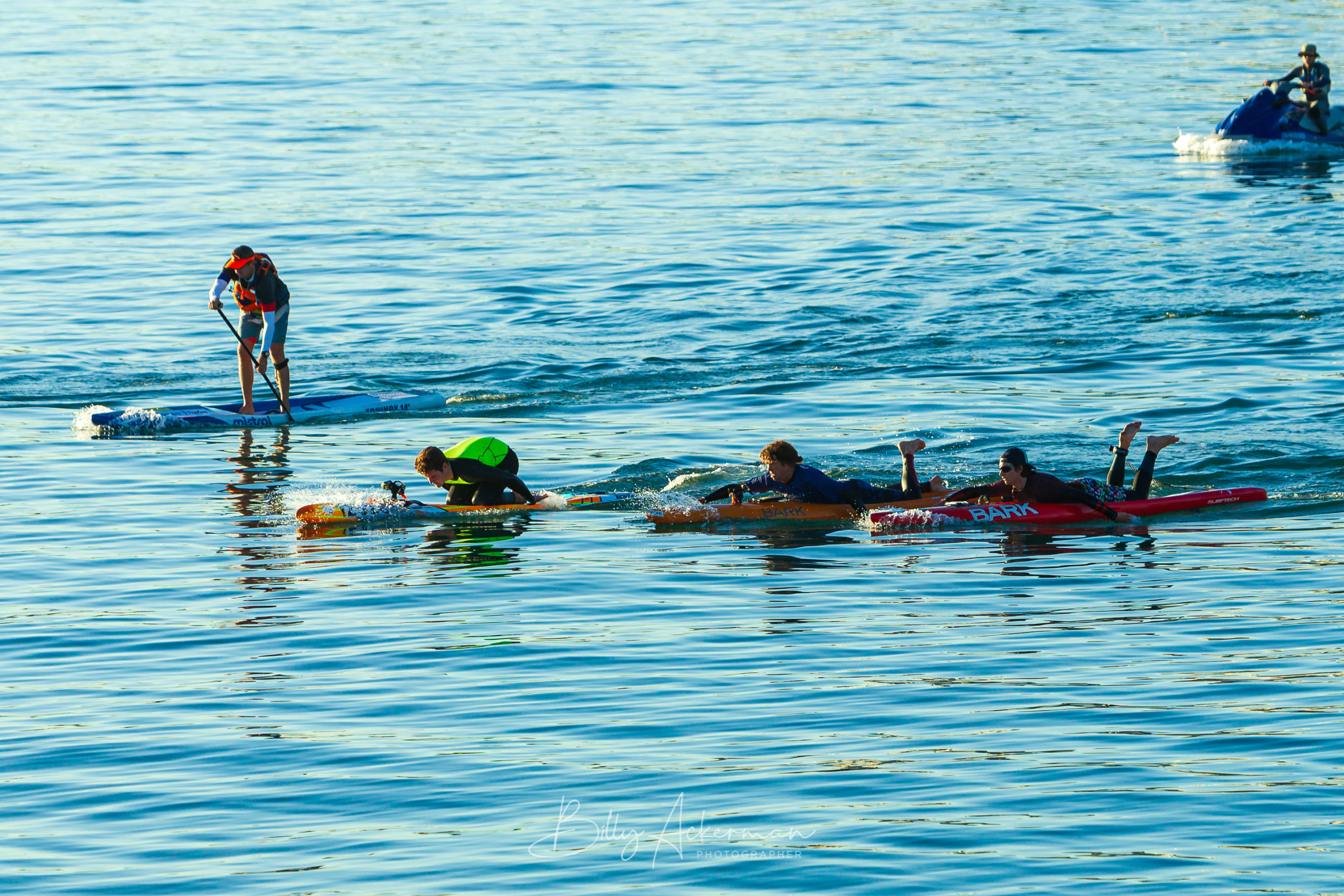 This year he devised a new strategy with a twofold goal: helping to encourage more junior entries and allowing paddlers to participate in the full race.  Relay teams of two were formed and the 27km paddling distance was shared between the members. When they were done, they had edged up their total race distance to 30kms after each paddler did two rounds of 7,5kms!
The idea worked really well, enabling some of our upcoming prone paddlers to experience this elite race. The team of Jadon Wessels and Santxo Etcheverry were the winners in this category. Many of the junior lifesaving prone paddlers also entered the 8km course – another encouragement to prone paddling in their  divisions!
By starting the juniors at a shorter 8km distance, the alternating relay sections of 2 x 7,5km around the island seem a lot more within their reach, and will encourage them to enter in the years to come.
Kit models all his prone training on the Molokai race – a world-renowned Hawaiian epic between the islands of Molokai and Oahu, where conditions are generally treacherous. He ensures there is a qualifying event, allowing athletes to see that their fitness and craft are up to task ahead of them. This race demands high standards, and they have certainly been met.
With the support from the lifesaving community, we hope to see much more growth in the prone boarding arena too!
Photo credits: Wayne Grieveson and Billy Ackerman