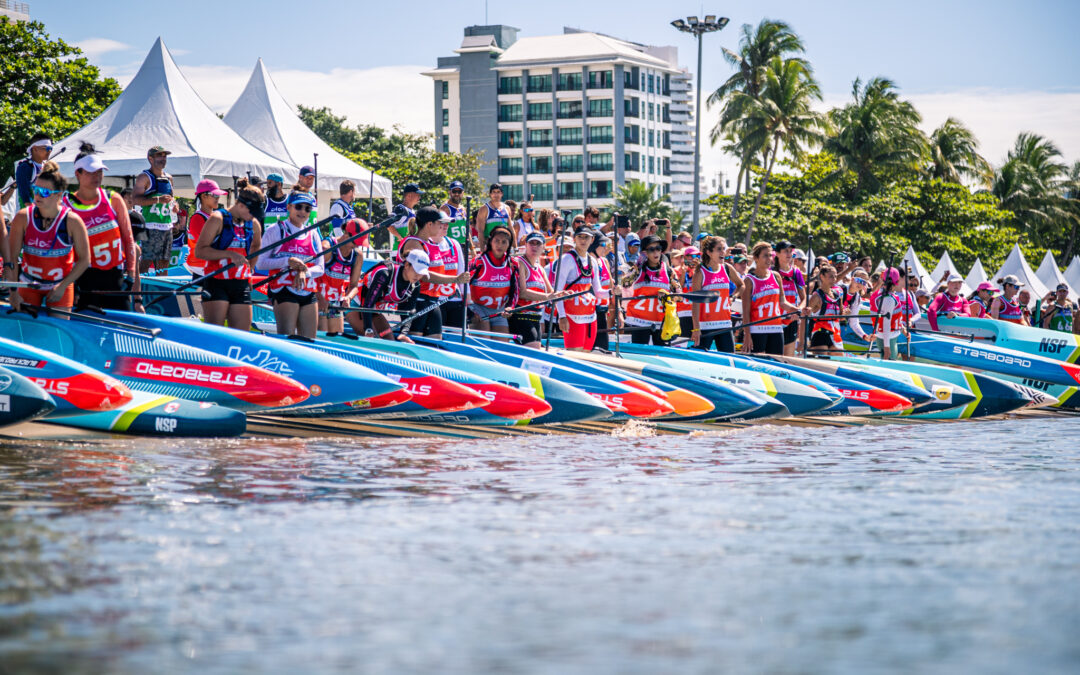 While we were sleeping…. The SA SUP Team tackled the ICF WORLD SUP Championships in Pattaya, Thailand!
On the other side of the world (generally at around 3am our time) our little team from South Africa was taking on some of the biggest names in the ICF World SUP Championships! In average daily temperatures of 33º Celsius, a humidity level of 80%, and the water temperature being 22º C, they were often drained by the tropical heat before their races had even started! They said it was like living in a sauna, so post-race recovery took place daily at the hotel pool.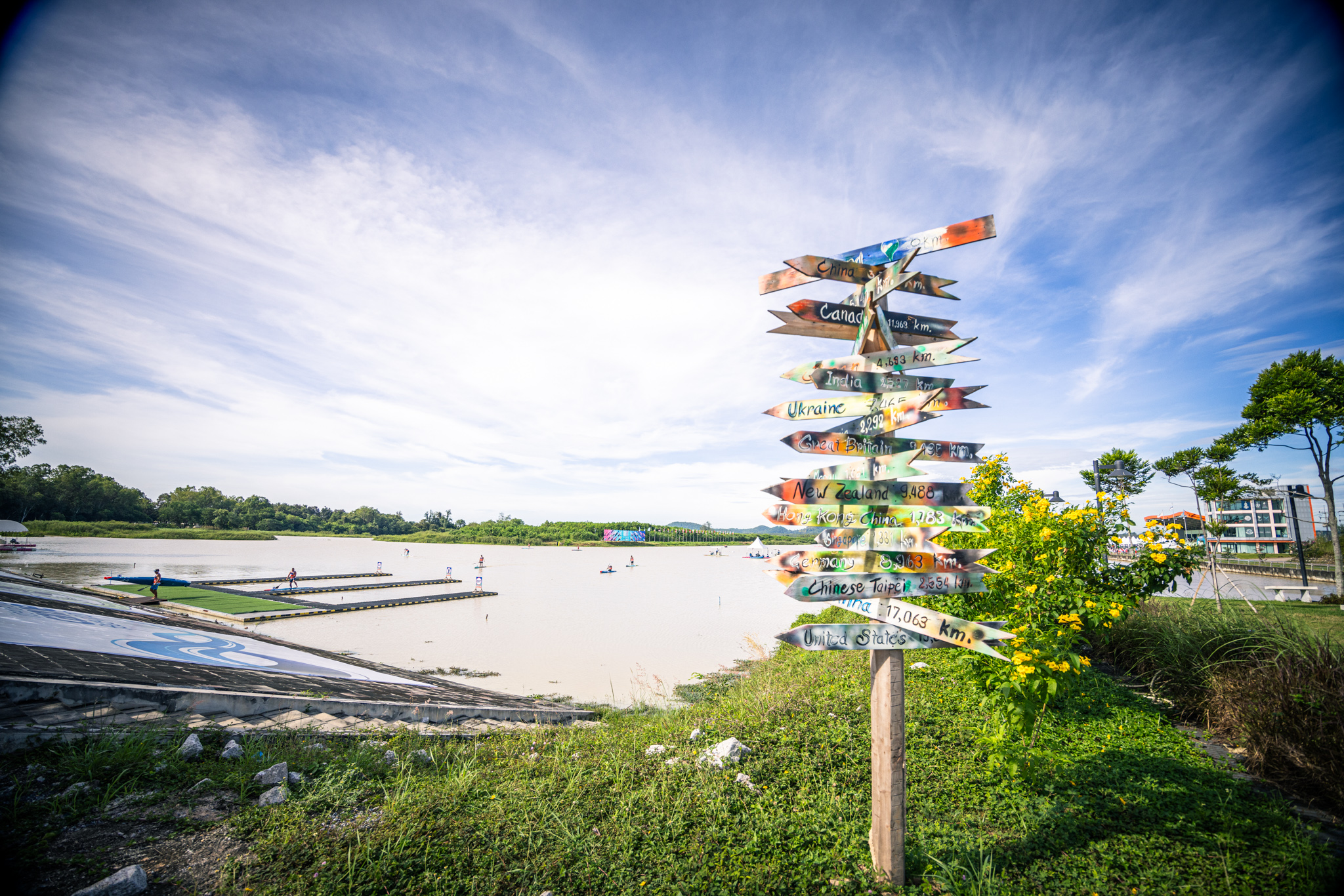 Junior athlete, Chiara Vorster, achieved a 1st place in the B Final sprints against girls her age who get to compete regularly on the international circuit, and have access to the latest equipment.  She also achieved a 5th place in the final A of the Junior Women's technical race and an admirable 11th place in the 10km Long Distance Junior Women's race! We can see her success story is just beginning!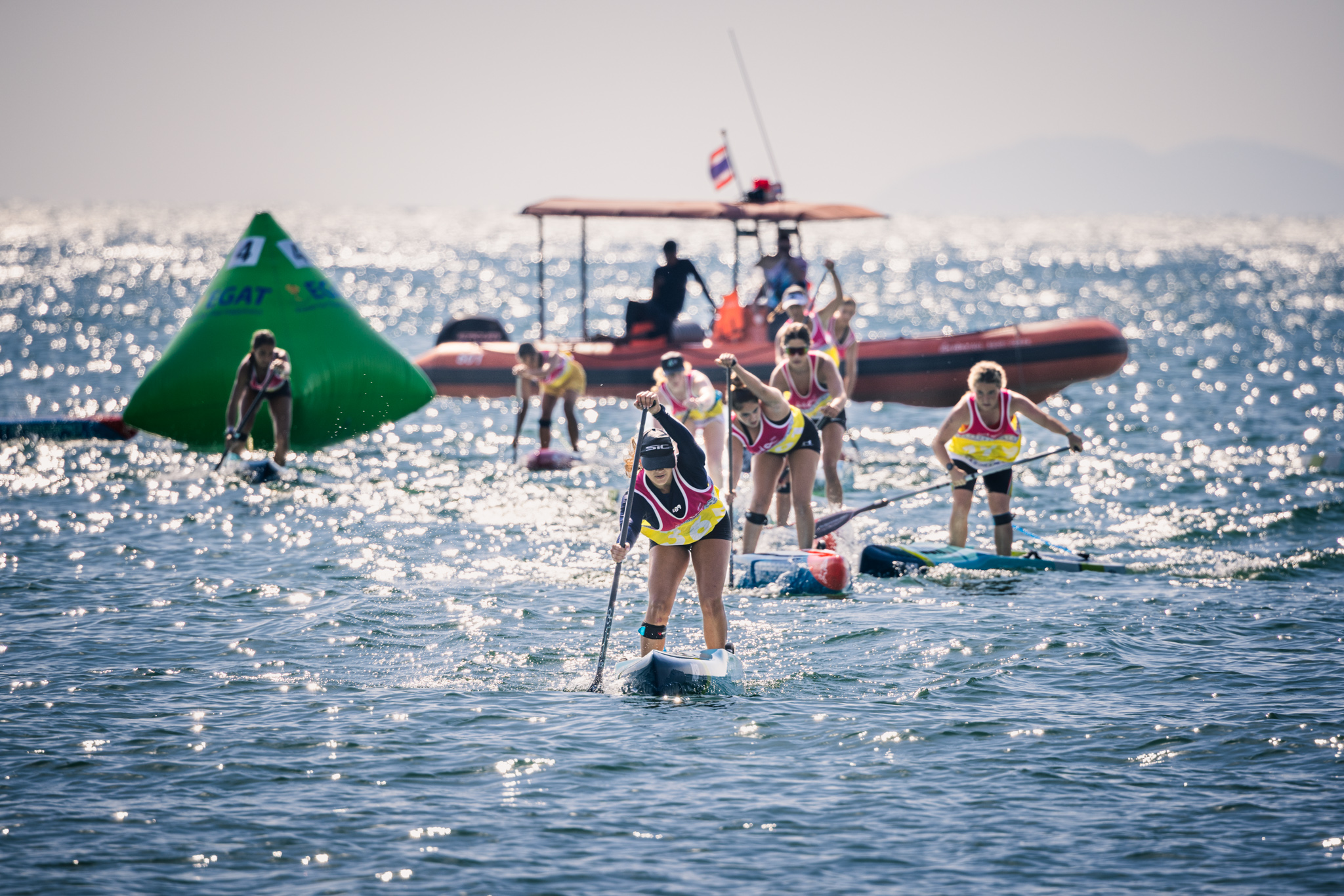 Our well-known SUPer star, Tarryn King, decided to join as a last-minute entry, and heads home with a 3rd place bronze medal in the Open Women's sprint section, where she is a well-esteemed competitor. After a great progression through all the heats of the Open Women's technical series, Tarryn sadly suffered a bad fall at the start of the B final. Never one to give up, she fought her way back to finish with an 11th place.
Gareth, our men's 40+ long distance athlete, also did extremely well in gruelling windy conditions, and finished with an 18th place out of 67, when a good chunk of the athletes who registered did not even start the race. He commented that his South African coastal downwind training stood him in good stead for the less-than-perfect side wind conditions they experienced on the day.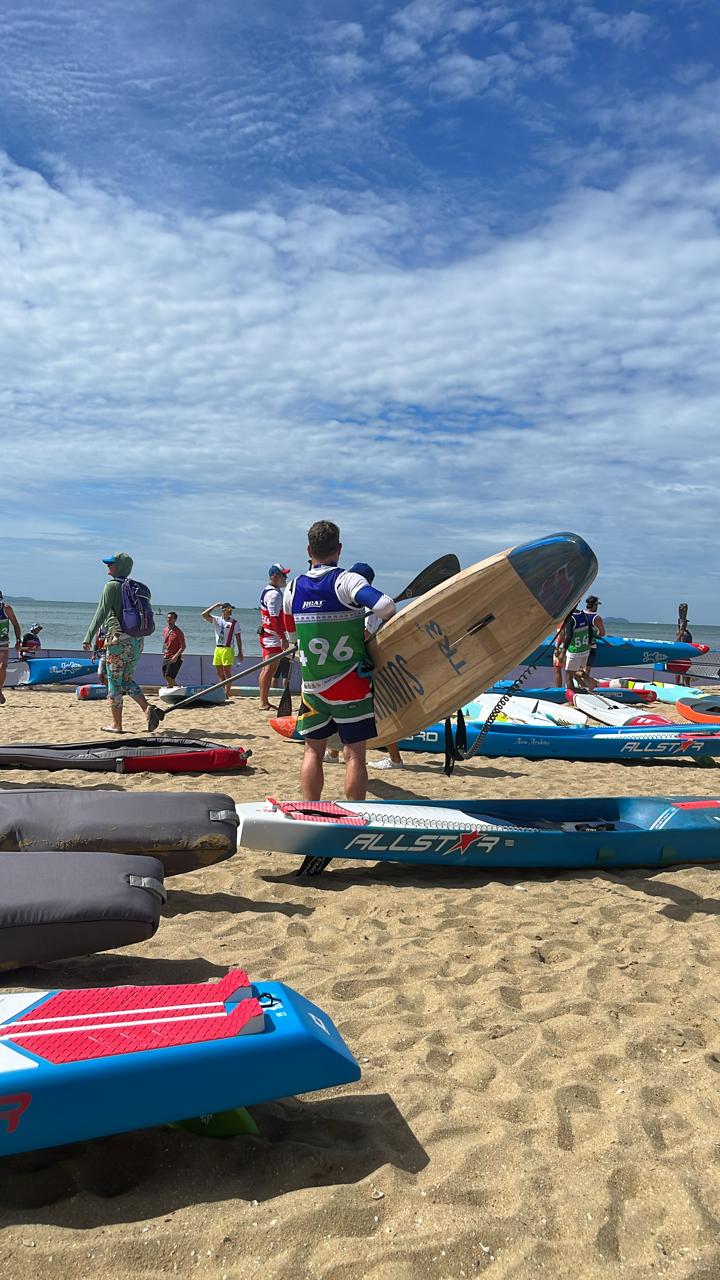 Our SUPSA president, Anja, who is also the SA team manager, decided to test the racing waters herself this year. She gained a 5th place in her first Open sprint heat, and a 21st placing in the inflatables section. Well done for tackling the racing from both sides of the story! Now she truly understands how tough the racing field is, and what her athletes go through.
Chris Couve is a former SA team paddler who now resides in Bangkok as he works for Starboard. He completed the sup inflatable race, ending 21st in a strong Open Men's contingent.
One of the joys of racing are the friendships and connections formed with other paddlers. This year, our team found two former South Africans paddling under other nationalities as they have been living abroad for many years.
Holger Hassenpflug now resides in Austria and paddles in the 50+ men's category. His results were as follows:
– 9th in inflatable race
– 9th overall in Sprint 50+ men
– 6th overall in Technical 50+ men
Marlene Bergh, who now resides in New Zealand, paddles with the 50+ women, and she placed as follows:
– 2nd overall in Technical 50+ women
– 6th overall in Long Distance 50+ women
– 3rd overall in Sprint 50+ women
It's wonderful to see South Africans able to flourish wherever they may go! We will keep our eyes on these folk and support them too!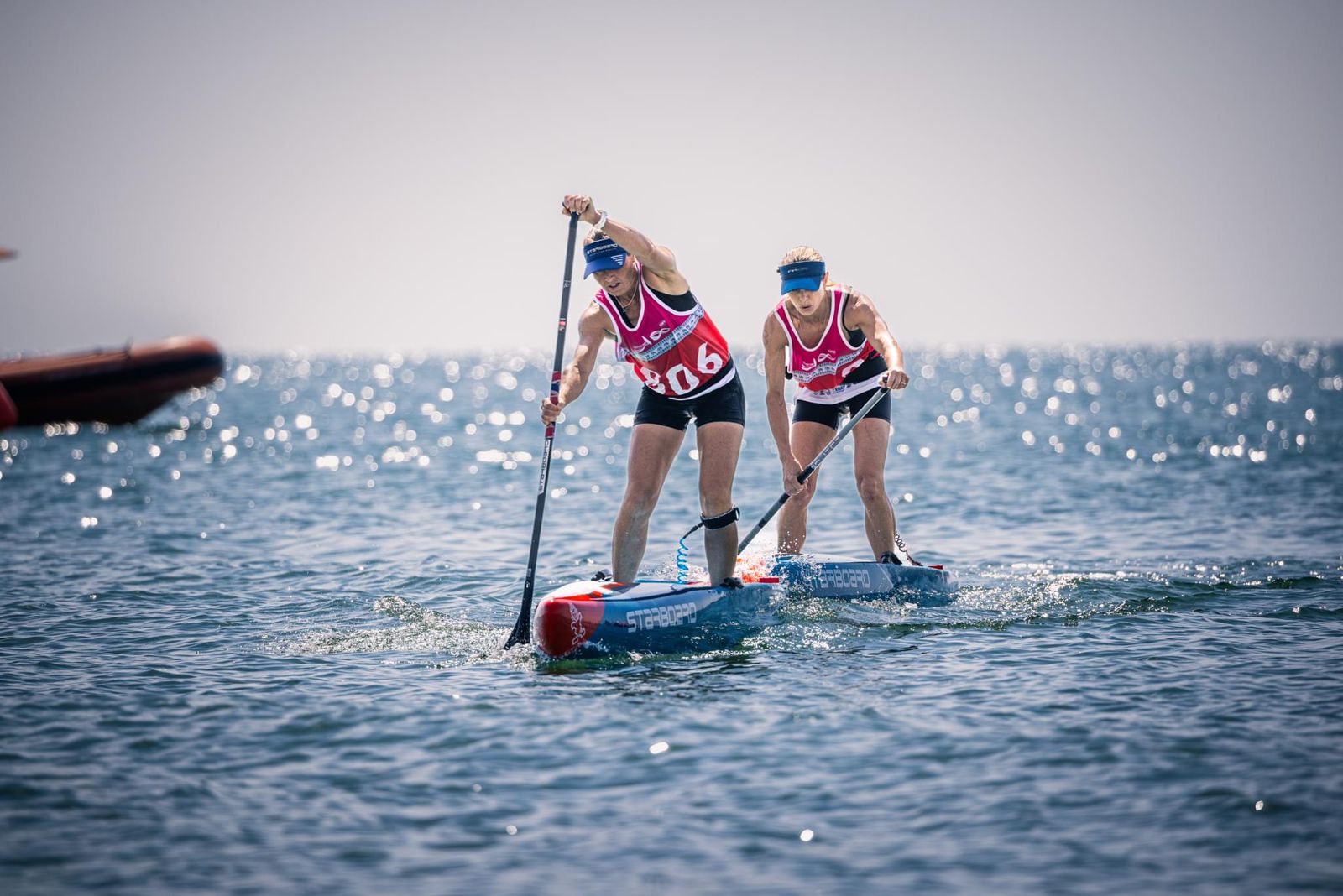 We salute our local group – a small team, but they made massive efforts that were certainly not unnoticed. Despite the always-looming obstacles of a very high exchange rate, difficulty finding new boards locally, and limited exposure to large SUP events of this stature, they placed more than respectably in their events.   Those that do travel as often as they can, know that it comes at a huge financial cost, massive travel overlay times, and personal sacrifice in order to train sufficiently, and yet, they successfully triumphed over all of these hurdles. We wish them safe travels home and all the best as they prepare for their future SUP events.
All images courtesy of the Planet Canoe Facebook page.