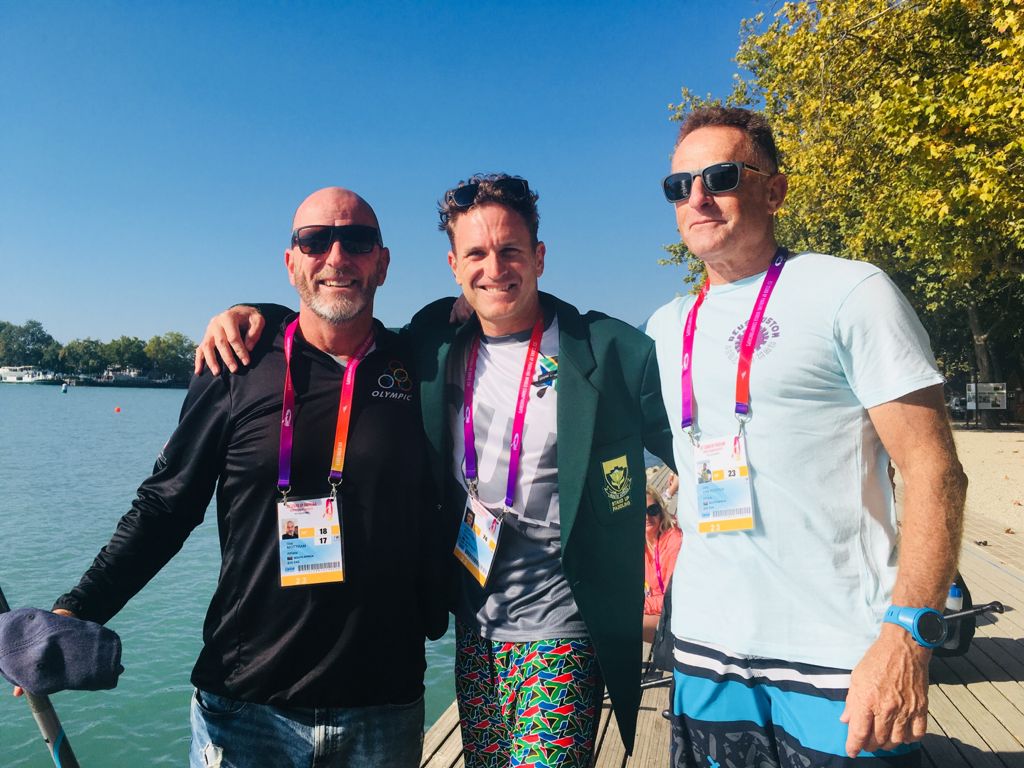 ICF SUP World Championships 2021: The last day before the start of the World Championships in Hungary
Boards measured, water packs are cold and feet up.
Our athletes spent the day preparing the last details before the start of tomorrow's races. We could, however, not start the day without handing over Gareth's blazer, as he could not make the handover in Muizenberg. With a big smile, proud photo – we are ready to take this on as the SA SUP National Team. We then visited the board scrutineer team who measured the boards, and made sure that all the correct stickers were where they should be.
With a paddle and last test of the boards and the water – our athletes are ready to take on the ICF World SUP Championships for 2021!
Chelsea, Gareth and Sinda will compete in the Open Category with the Technical Heats on Thursday morning and the Sprint Heats on Thursday afternoon. The race organisers hosted a Day 1 briefing on zoom where they discussed the last details of the technical and sprint course. Find more information here: https://balaton2021.com