Who thought long distance races could be so exciting. It started out to be a sunny, warm morning in El Salvador. Tyra spent the first hour of the day getting used to the England Team board and the rest had a surf. 7:00 – check in; 8:00 race brief and 8:35 – Tyra got on her prone board and off she went. 18 kilometers. El Salvadorian heat. And salty water. The first 6 km's went good for all athletes. The problems starting coming in on the second round where a lot of the athlete's missed the 2nd or 4th buoy. Everyone, on land and on the streaming were running around, asking questions and stating bold statements about possible disqualifications, but all had to wait for ISA comments. As for the athletes, they were unaware of it all and continued on their race. Tyra almost missed buoy 2 but luckily corrected it as she almost passed it. Little did she know that she was one of only two prone athletes who made all the buoy turns, resulting in a gold or silver. Read our Press Release below.
Women long distance were followed with a two hour rest and the men final. Conditions looked different, but Ethan was ready to take it on. After a cut in his foot while celebrating Tyra's gold, he got on his board and started his 18 km journey. It was a fast, grueling 18 km for the men with great excitement as the exitted the water. Ethan ended with a 7th place, showing great skill, calls on the water and good wave surfs in round 1 & 2.
A massive well done for both of our athletes, we are incredibly proud of you! Thank you for all of the support back home.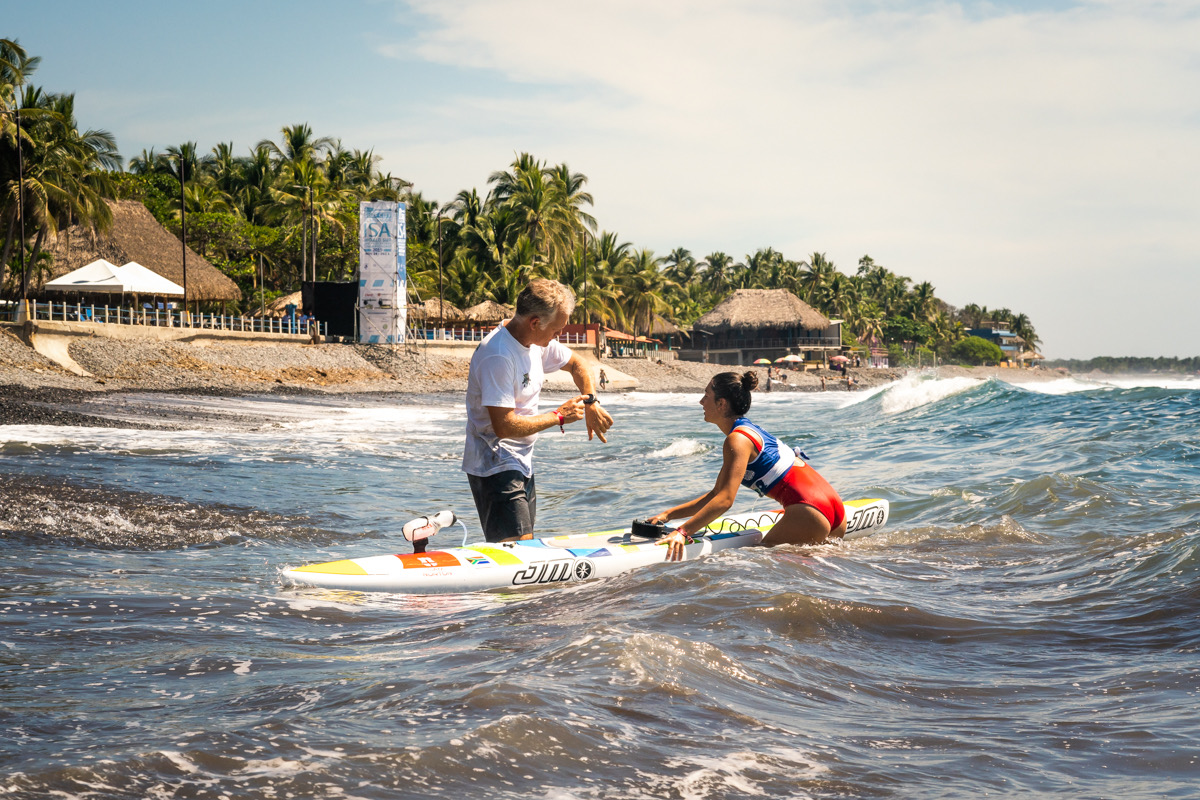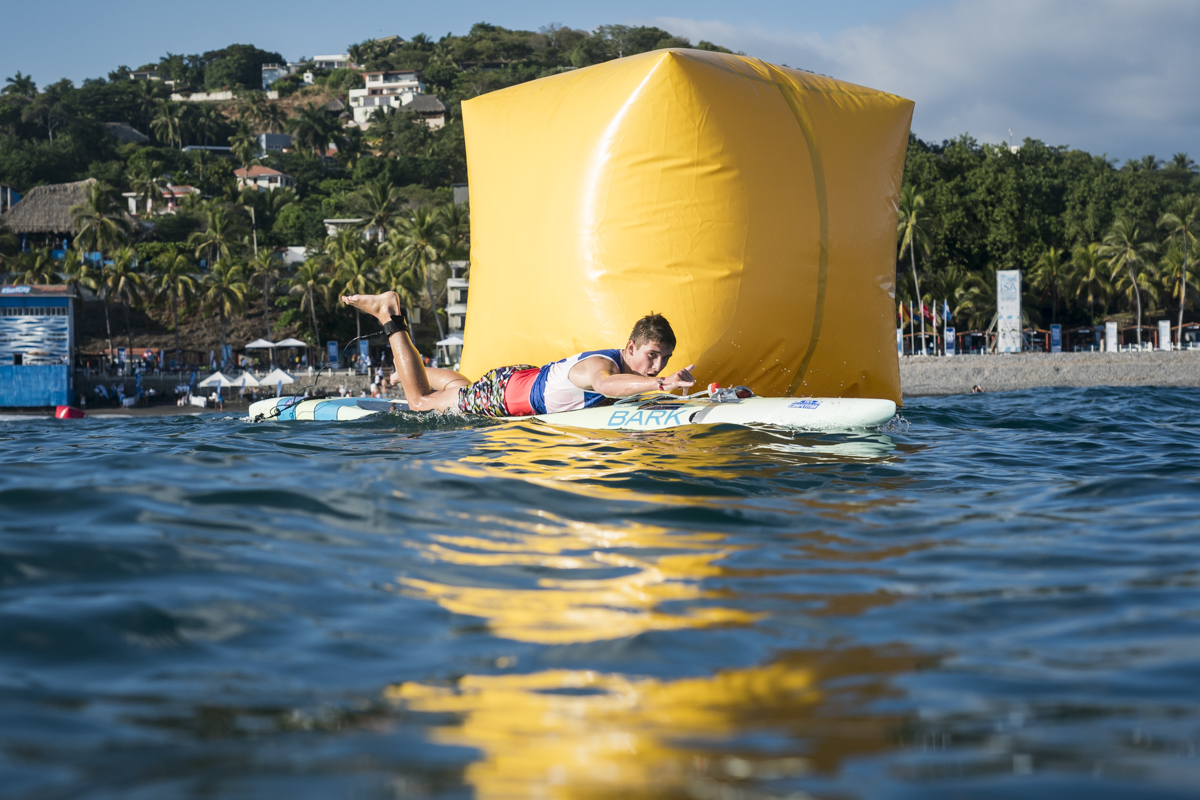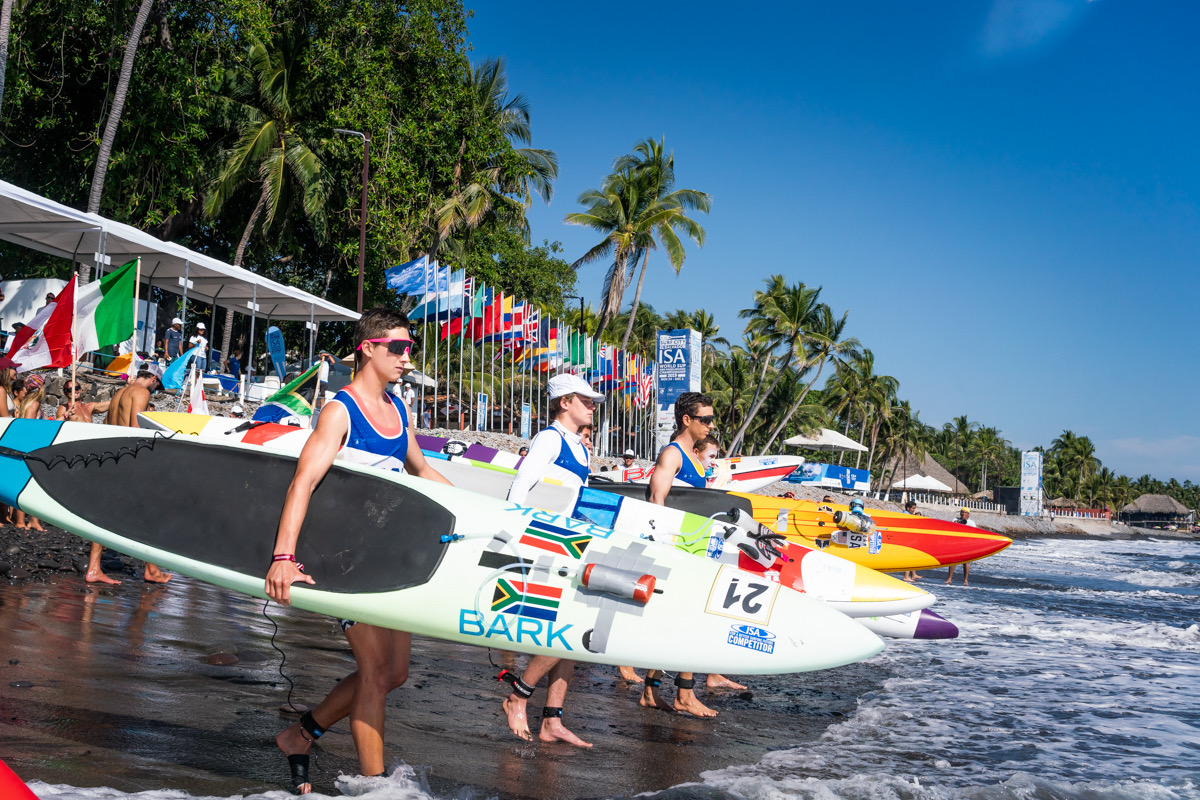 South African wins Gold at the 2019 International Surfing Association World Stand-up Paddleboarding Championships in El Salvador.
Tuesday November 26th: Tyra Buncombe of the Western Cape was crowned the 2019 ISA Woman's World Long Distance Prone Paddleboard Champion yesterday, after winning the 18km race in brutally hot conditions at Playa El Tunco, El Salvador.
In a day of high drama, numerous competitors in both the Woman's Stand Up Paddleboard, as well as the Woman's Prone Paddleboard Races, completed the three lap course incorrectly and were disqualified.   
Twenty year old Buncombe, who is competing in the World Championships for the first time, navigated the course correctly and was awarded the Gold Medal.
Her win was made even more impressive by the fact that the young South African was paddling an unfamiliar paddleboard which she borrowed from the English team. Logistical problems in getting her own board to El Salvador meant that she was unable to train or familiarise herself with the course since arriving in El Salvador five days ago.   
The 2019 Surf City El Salvador ISA WSUPP Championships began on November 24 and ends on December 2. It includes various SUP and Prone Paddleboard Race Disciplines as well as SUP Surfing.
The six member South African Team are competing against 150 athletes from 27 Countries in the eighth edition of the annual event. In 2018 Tarryn King from Cape Town became the first South African Gold Medallist at the event when she won the Woman's Stand Up Paddleboard 200m Sprint Race. 
More information on the event is available at www.isasurf.org
Stand Up Paddling South Africa (SUPSA) is a partner of Surfing South Africa, the recognised governing body for all forms of surfriding in South Africa. SSA is a member of the South African Sports Confederation and Olympic Committee (SASCOC), the African Surfing Confederation (ASC) and the International Surfing Association (ISA).