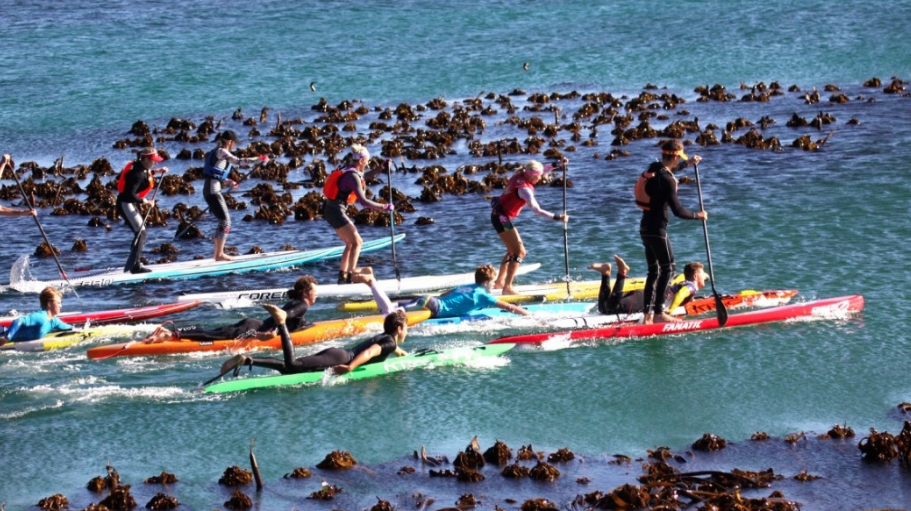 9 & 10 November – You want to be in Muizenberg!
9 November
1 day, 2 events…
1. THE FISH HOEK MILE:
This will be a first for paddlers, following the legendary 'swimmers' Fish Hoek Mile which was hosted by FHSLC for decades.
The race is a sprint across the bay – Paddlers & swimmers will go off in waves from Clovelly to the catwalk, around a buoy and finish at the FHBSC. Athletes will start in 15 minute interval waves from 09h00 with the swim as the final wave.
** If there is too much wind, there will be an In's and Out's race around an M-shaped course in front of the club.
2. THE MILLERS RUN:
This is the iconic 11km Downwind Run from Millers Point to FHBSC. (To take place around 1pm)
**If there is no wind, there will still be an 11km paddle.
SURFSKI // DOUBLE SKI // SUP // PRONE // SWIM // NIPPERS DIVISION
Thank you to our sponsors:
– Xpression On The Beach, Mocke Paddling, SSA | SUPSA, Fish Hoek Beach Sports Club, Xpression Cafe, Surfers Corner Clothing, Red Bull & Ola.
R100 per event
10 November
Sunday 10th Wave Riding is the final SUPSA Sanctioned event of 2019. This is a one day event, so competitors are only able to enter ONE division, which should be their primary division. Surfers Corner is the location for the day.
Entries close on October 31. 
Entries are available online:
https://docs.google.com/forms/d/e/1FAIpQLScWHzb4JQ-uhiZuv7Sf6pk6UVQas32Kx3HddhRsKiupBB_JZw/viewform?vc=0&c=0&w=1