ICF SUP World Championships 2021: Day 2 of the World Championships in Hungary
(Text & images by Anja Burger & team)
An 18.5 kilometre course, a 10 kilometre course, sprints and then – even more sprints! I am sure that if support was a discipline, South Africa would certainly take gold with our team screaming their lungs out from the sidelines, echoed by our friends and family on social media.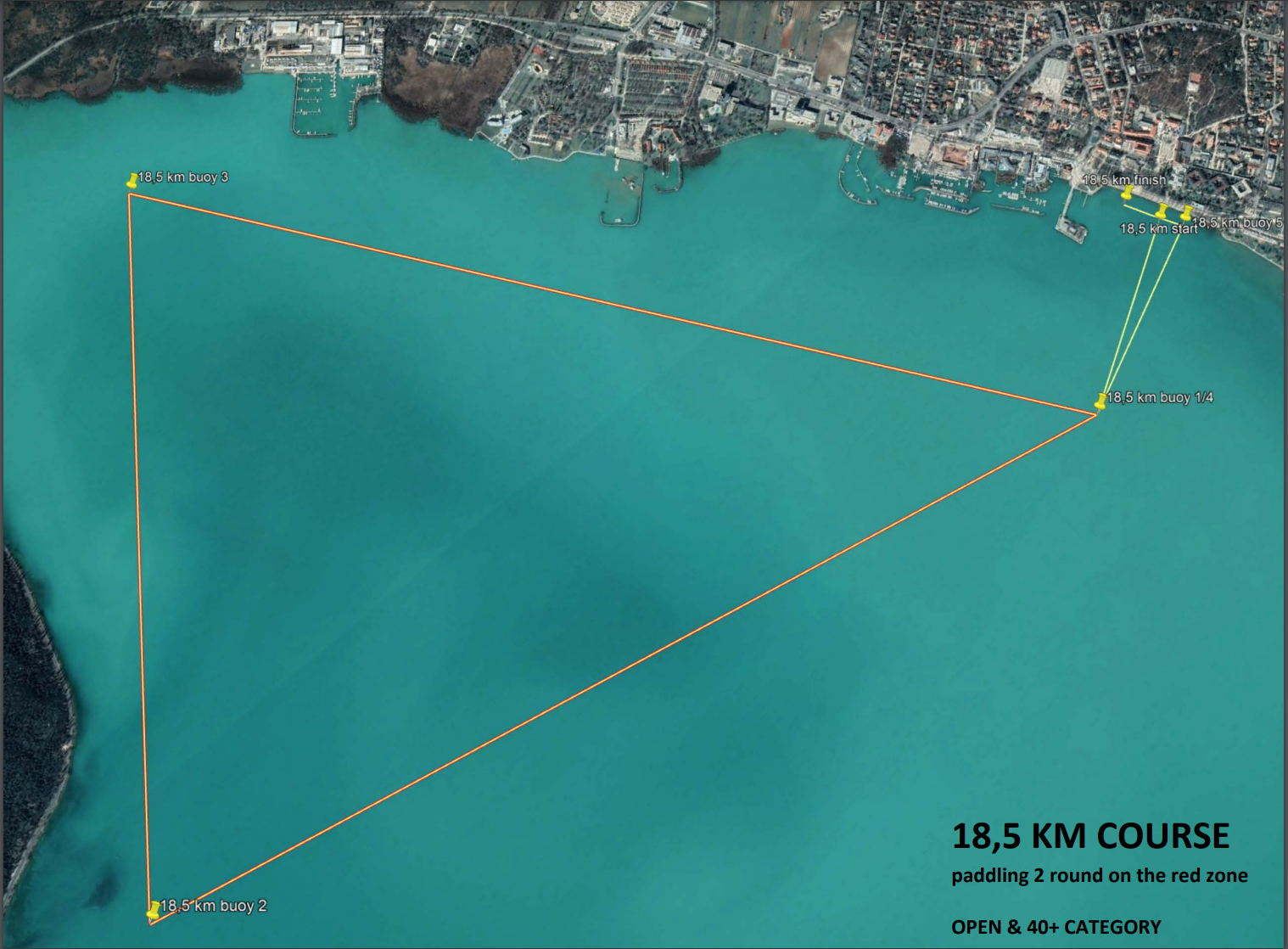 We started day two with the long distance races. Gareth, Sinda, Robert and Evette smashed the 18.5 km; while Guy, Gary, Elmari and Chiara took on the 10 km.
A top 30 spot for Gareth and a top 20 for Gary, while both Elmari and Evette made 8th in their category, with Chiara placing 10th in the junior women's inflatable race.
Click below to see the distance race image gallery for the men and the women:
The long distance races were followed by some nail-biting sprints for Guy, Gary, Robert, Elmari, Evette and Chiara.
Unfortunately Guy and Robert only partook in their first heat, but what a great experience they have had in their first ever World Championship Sprints – achieving personal bests.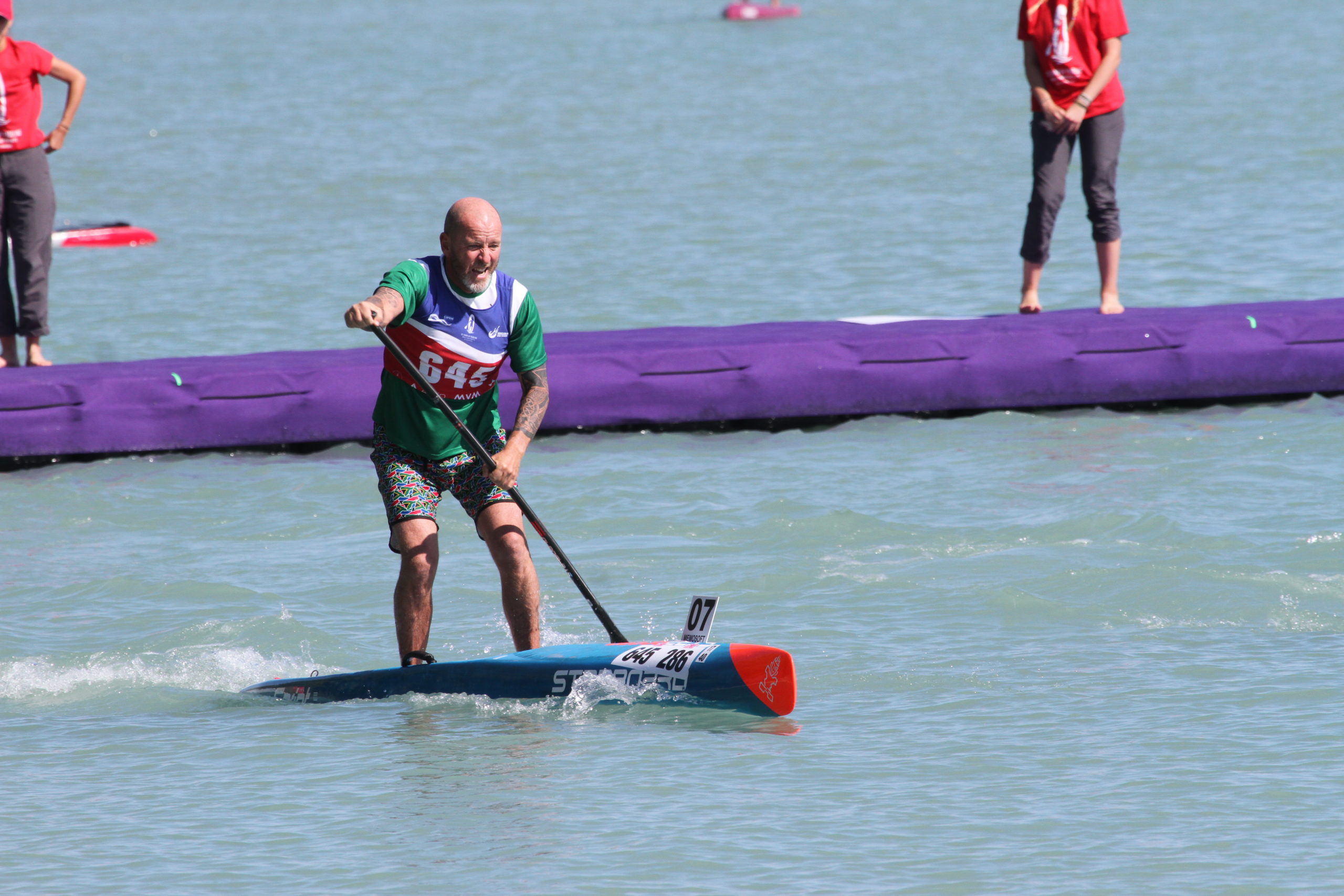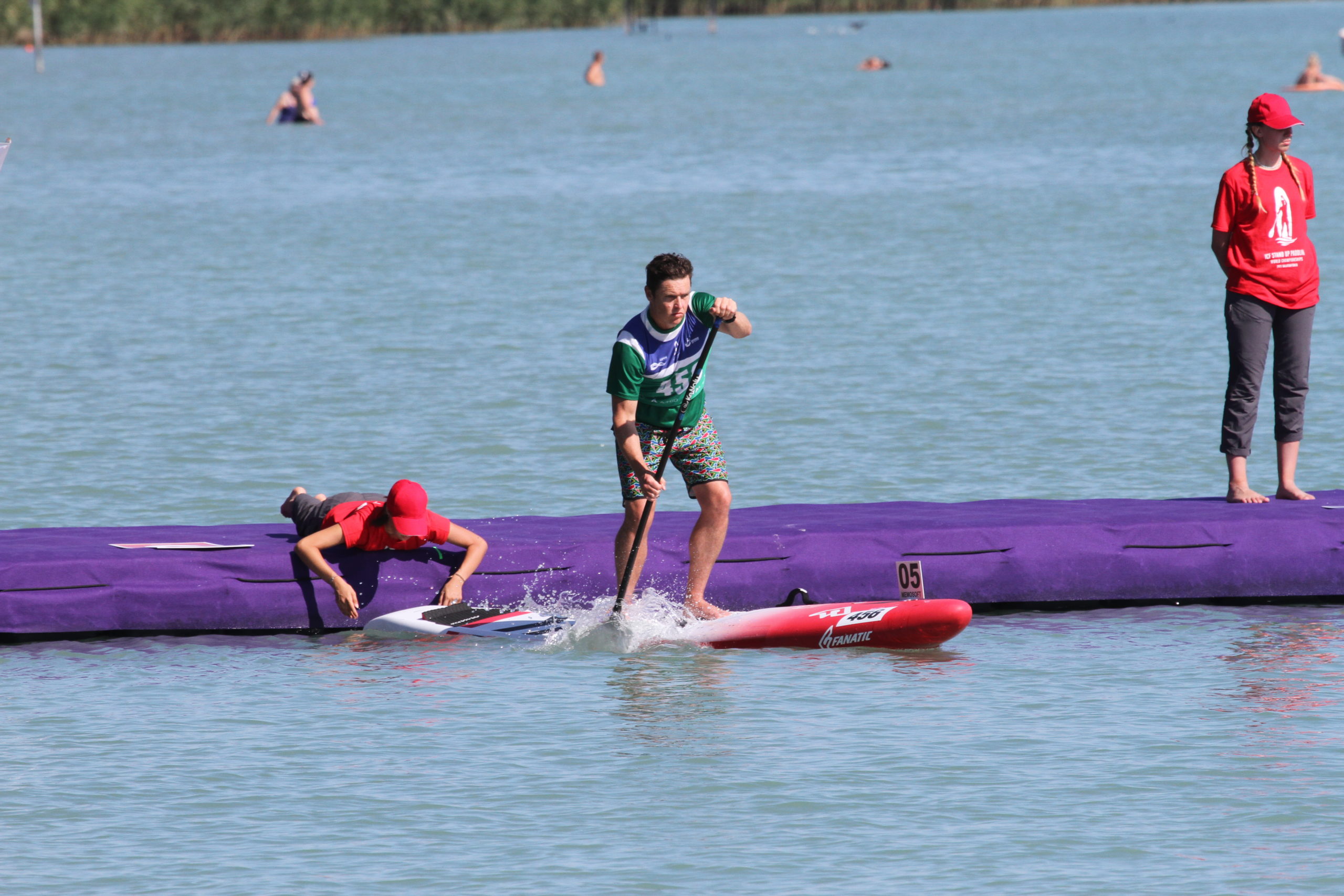 Gary – the legend, placed second in his first heat, second in his quarter finals and led the way in most of his semi final!  Unfortunately his competitors caught up with him at the finishing line, where the top 7 all placed within a second of each other – with Gary at 7th position. He will be fighting it out in Final B on Saturday for the Worlds ranking.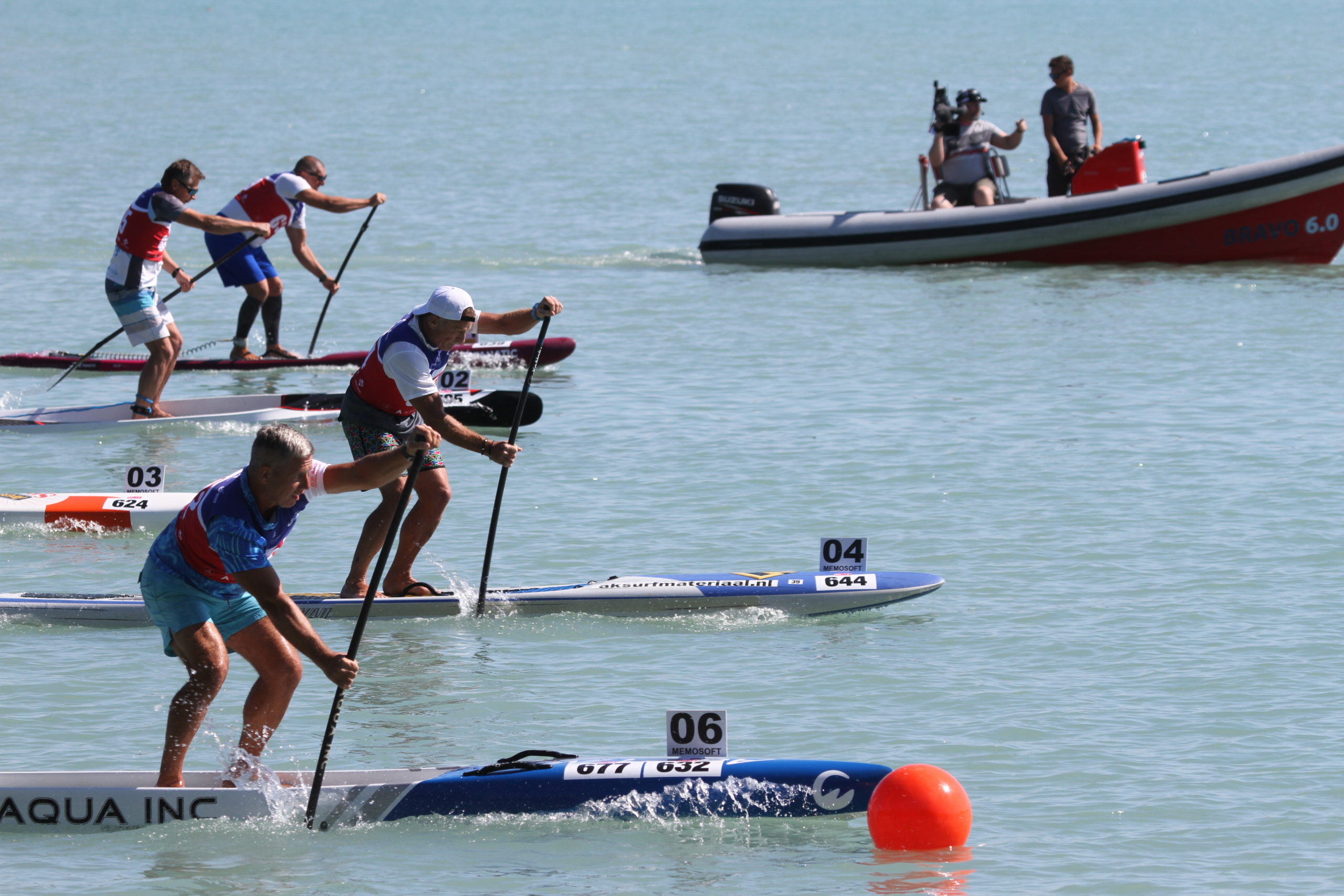 Elmari – in her riveting green tights and pink lips – had us on tenterhooks as she was a very strong competitor in her first heat. She placed second in heat 1, taking her straight through to the finals on Saturday. She will be fighting it out at 10:04.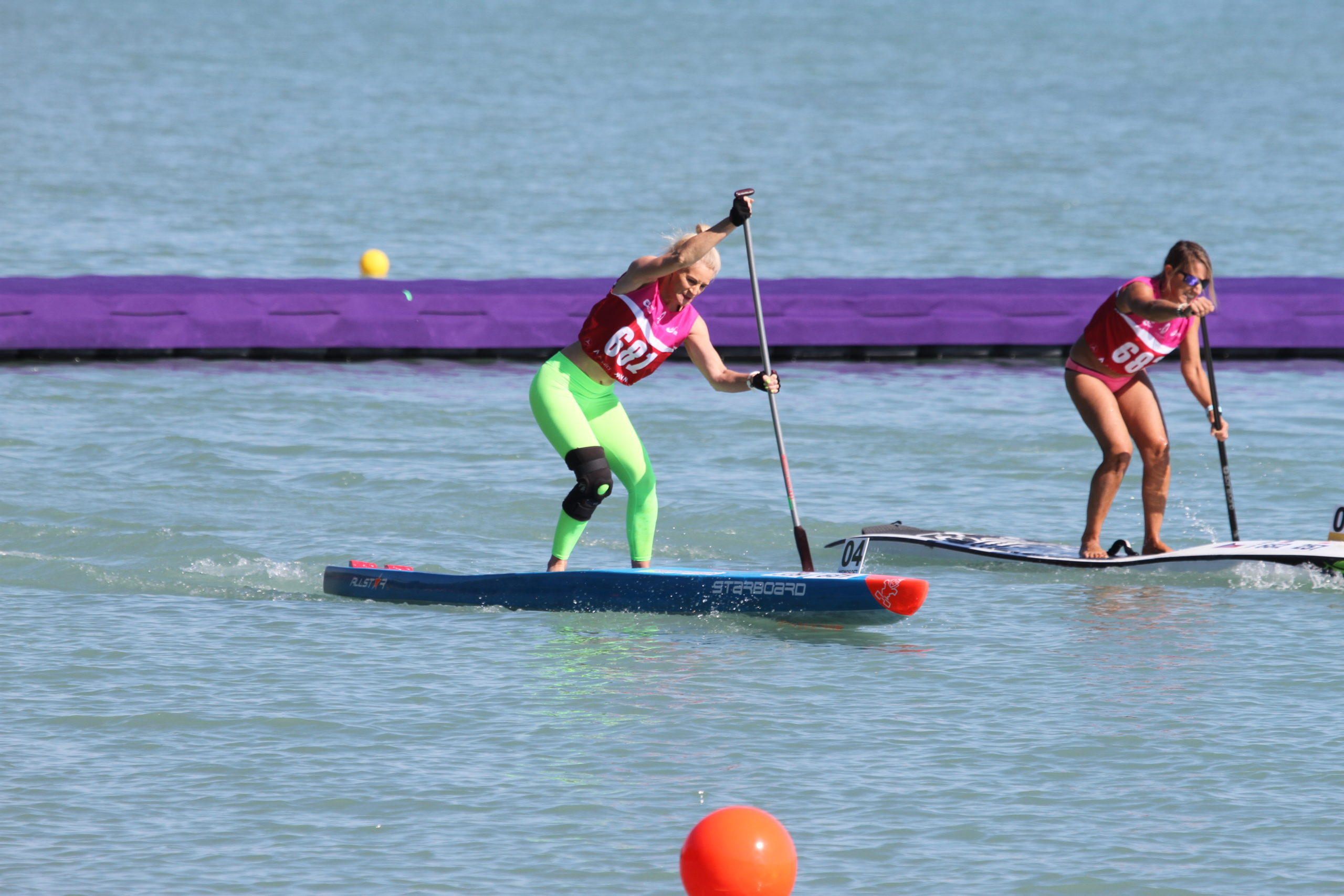 Despite being nudged and pushed out of her lane by another paddler, Evette competed with great grit and speed in her first heat. She placed 5th, taking her through to the semi finals. Evette showed the same grit and strength in her semi finals but just could not get into that top 4. With a time of 1:19.99 she placed 7th.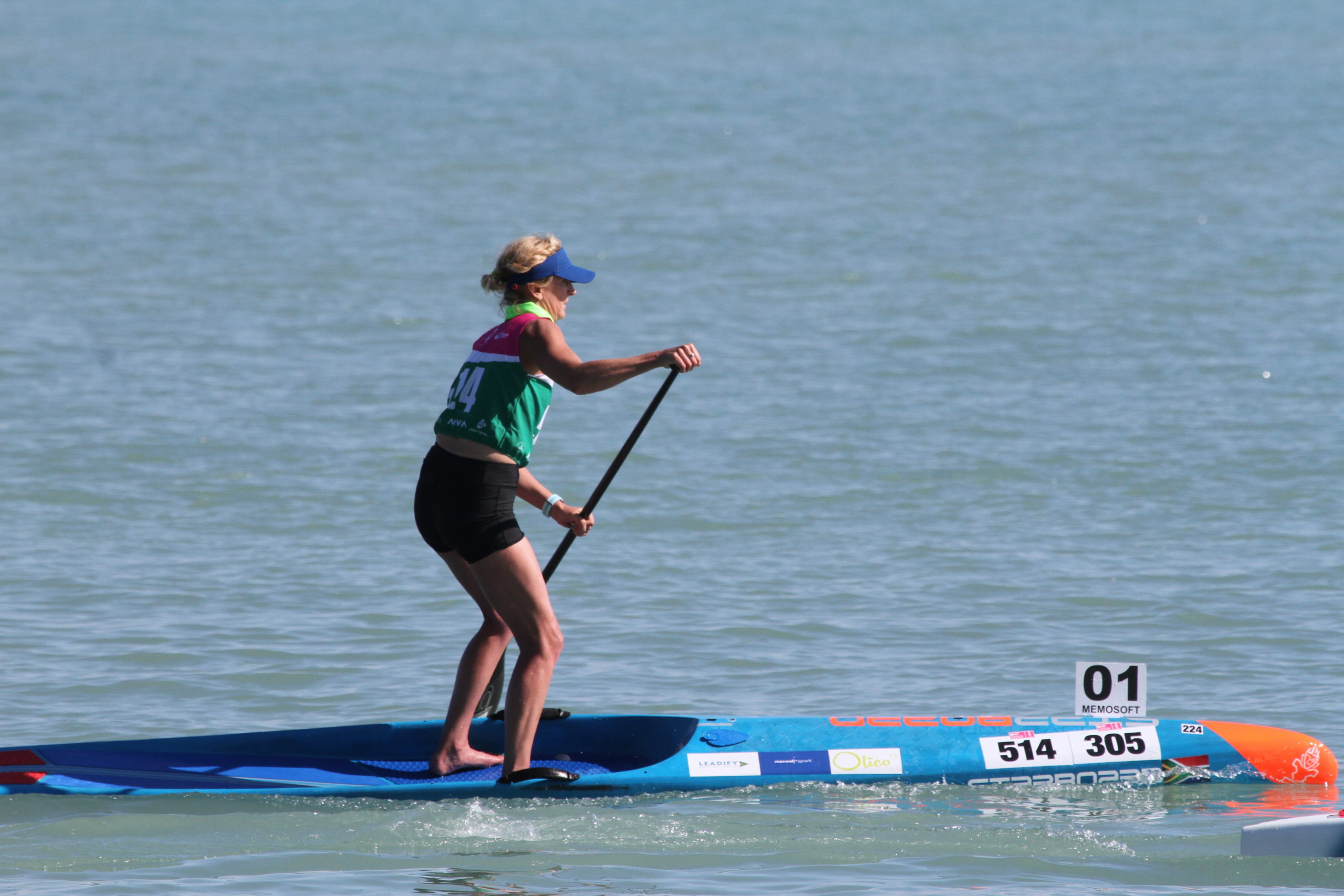 Chiara – our 2021 junior paddler – had tough competition from the get go. Despite this, she held great speed, pace and strength from her first stroke to her last, placing 4th in her first heat and into the semi finals. Unfortunately she did not make the top 4 in her semi finals, but showed a consistent speed and pace, placing 7th.
Sinda put up his best efforts when he raced against some of the world's best in his semi-final, and despite an incredible time of 1:02:39, did not make it to the next round. The open men's section set some unbelievable times (48 seconds for a sprint!) and new records, relentlessly raising the bar for this already high-powered category.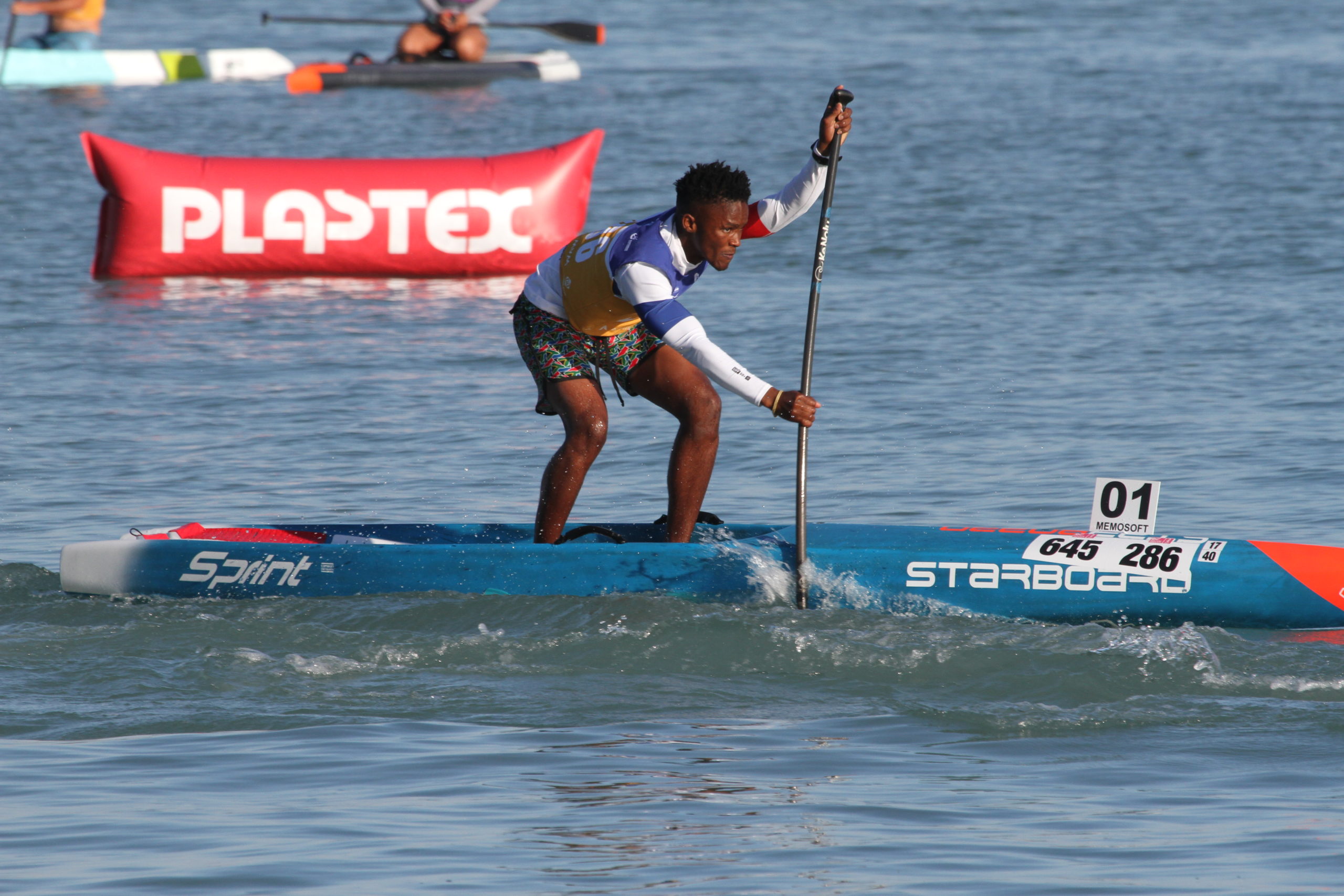 Day two was incredible and we are sooo ready for day three.
The Sprint finals take place on Saturday morning: Gary at 9am, Elmari at 10 and Chelsea at 11. The inflatable race will follow with Chelsea and Anja doing a 7km course. The technical races will then take place from 14:30-19:20 with Guy, Gary, Rob, Elmari, Evette and Chiara fighting it out.