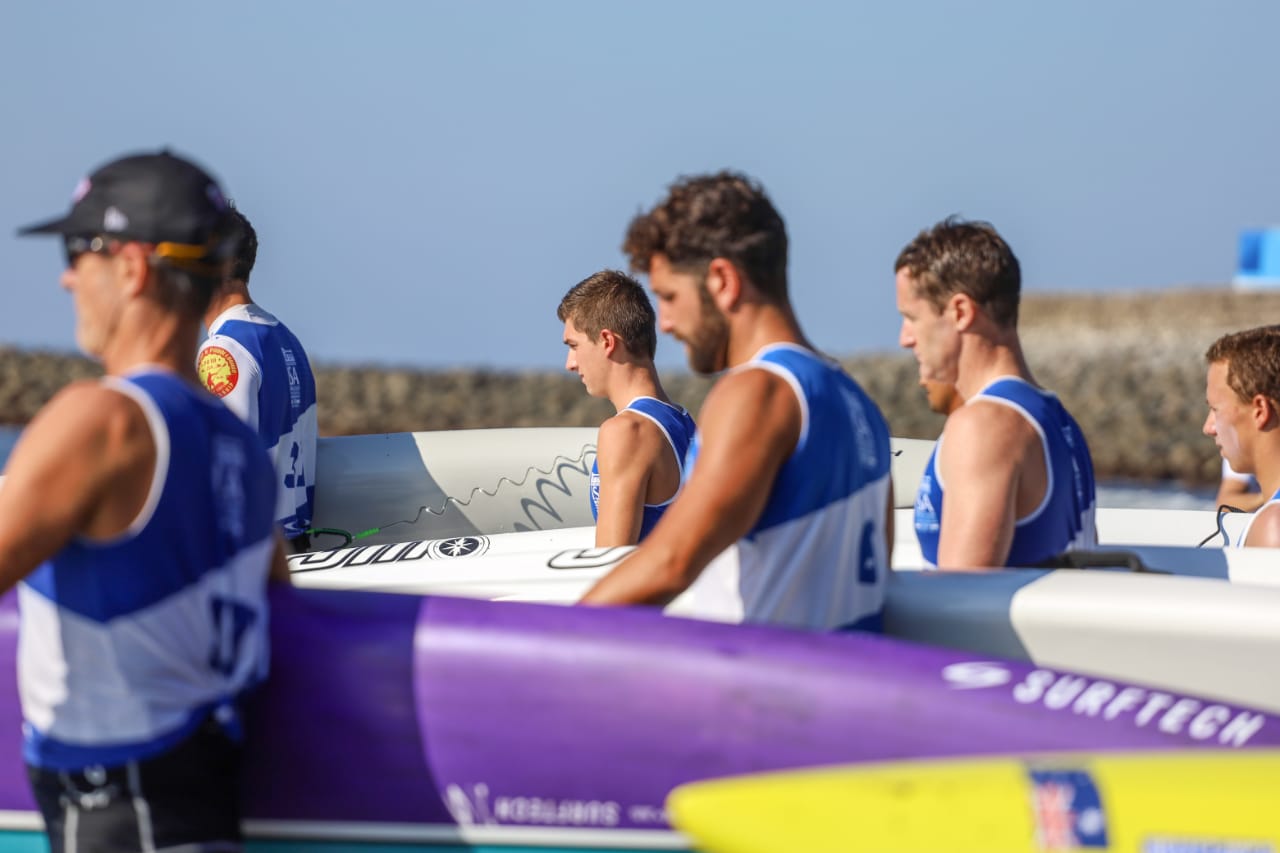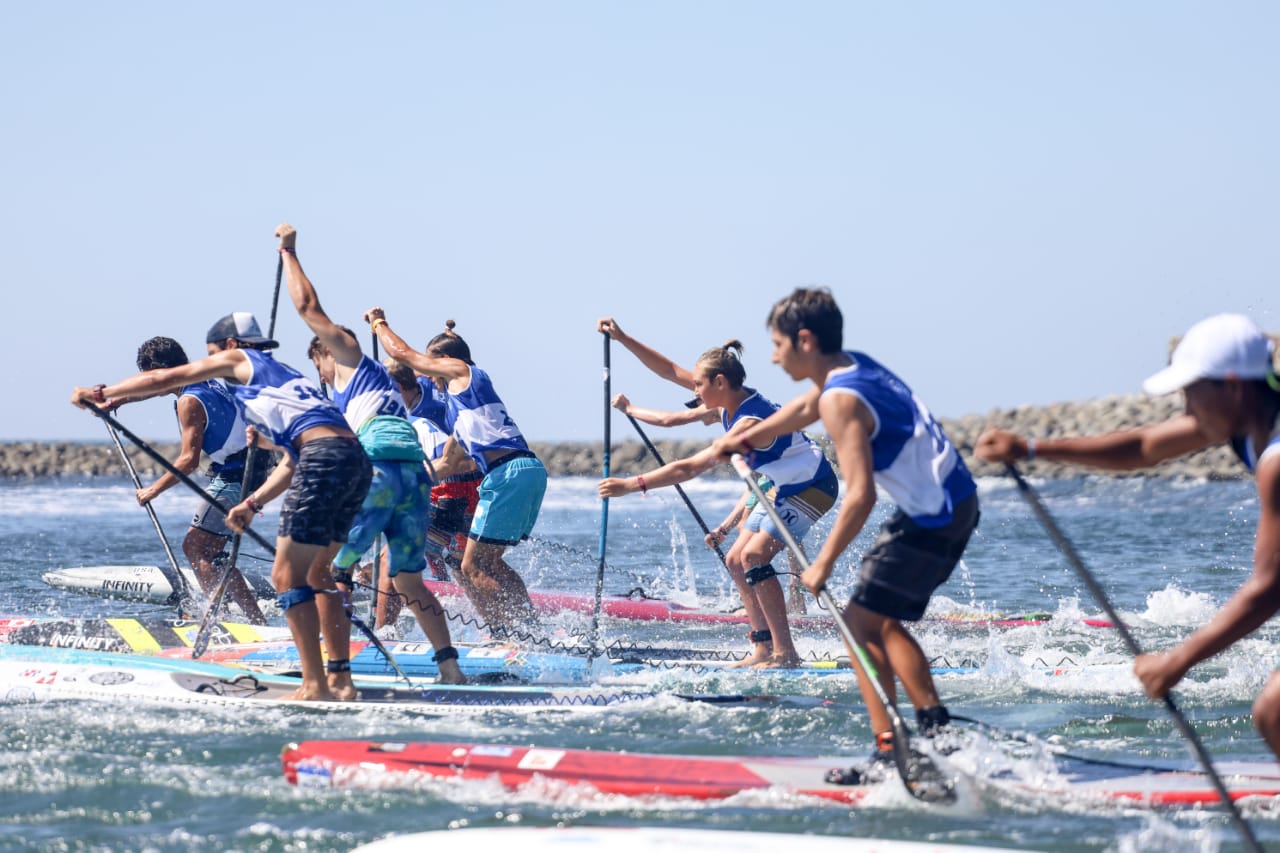 Early mornings are met with the most beautiful sunrises. We wake up, walk out on our balconies, look left and see a spectacle of colours as the sun rises. Some go out for a morning surf and are met with a crowd of SUPs and surfboards already catching waves before 6 am.
Wednesday started early with a 7:30 am start for the Technical Race Finals for Prone boards, Juniors and Open Women and Men. The technical race consisted of 5 buoy turns in a lap, which the athletes repeated three times. Tyra and Ethan showed up with skill and endurance with Tyra placing 7th and Ethan placing 9th in each of their races. The Junior Technical Races followed the prone board racers. Migael, finally, got on the water to race. Migael was the youngest athlete by three years out of all the athletes. Some double his size but he was ready nonetheless. Migael rode a brilliant wave in the first lap but could not find any other waves in the last two laps. He placed 11th out of the junior boys. Congratulations Migael, you have learnt and grown so much this year, and we are incredibly excited to see where Stand Up Paddling takes you. Dylan Frick competed in the Men's Final Technical Race to end off the day. This race was a very fast Technical Race. The waves died down and the wind picked up. He caught some great runs on the down-wind, overtaking the 11th spot but when he got to the wave area, he could not manage to catch any wave. Dylan placed 12th in the Men's Final. Well done Dylan, what a great race!
The SA SUP Team has a few favourite lunch and dinner spots. Some of our favourites: Burrito Café for burritos, Dale Dale Café for smoothies and veggie burgers or the pesto and prawn pasta, Taco Surf for their incredible burritos and pasta's before race days, Point Break Café for the best coffee in El Tunco and the Italian Bistro for pizzas.
The Surfing starts on Thursday where Khara, Dylan and Matt will showcase their skills. They will start with Men Surfing from 8:00 – 12:00, Women from 12:00 – 14:00 and the Men again from 14:00 – 16:00.
Thank you for the support from South Africa – we can feel it out here.