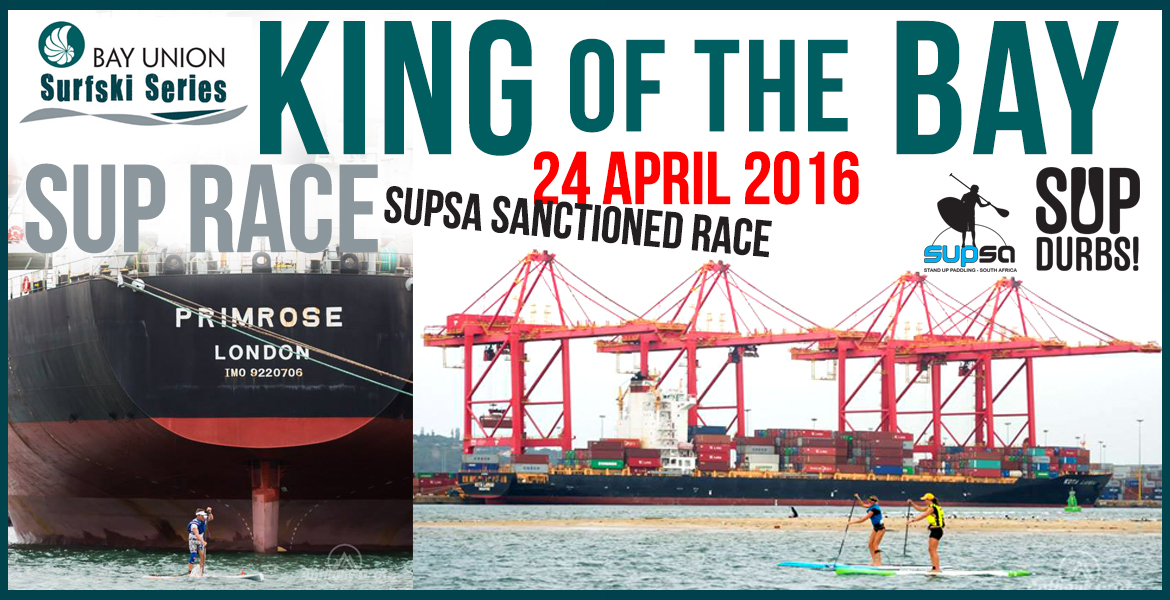 It's time to get ready ready for the next instalment of the 2016 SUPSA Race series.
The King of the Bay SUP Race, as part of the Bay Union Surfski Series, is around the corner and it's time to get ready for some bumper SUP action through the Durban harbour.
Date: Sunday, 24th April
Time: approx. 9am
Start: Stella Canoe Club
Finish: Marine Surf Lifesaving Club
You can enter on the day at the start, so get there early or pre-enter at DUC on Thursday, 21 April, after the dice.
Approved PFDs compulsory – Bring leash in case conditions warrant it. 
This is a SUPSA sanctioned race, so R50 extra on top of your entry will go to SUPSA. This race will count towards your SUPSA ranking.
Further details will be posted on www.pitchandpaddle.co.za  and www.supdurbs.com as they become available.