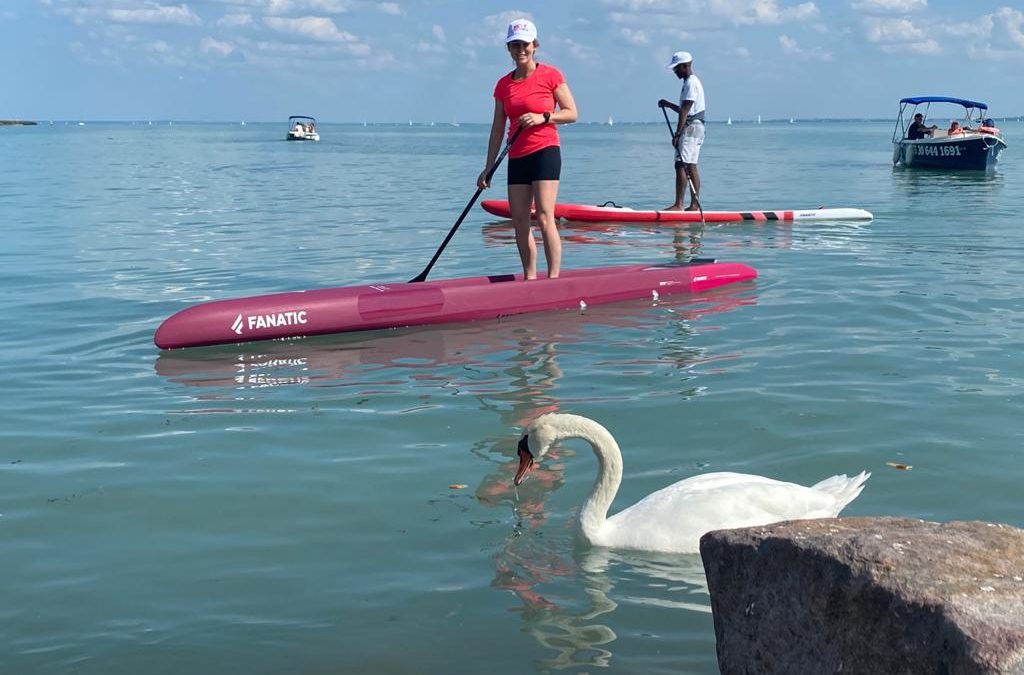 ICF SUP World Championships 2021: Pre-race days in Hungary 
The team has arrived!
All 10 of them are safely in Balatonfüred, Hungary and getting used to the water, temperature, boards and the reality that World Championships is just around the corner! 
Upon arrival in Hungary the team was introduced to the biggest lake in Europe with pristine blue waters, swans bathing on the water's edge and a language that nobody understands except the Hungarians themselves.
The Austrian paddler, Chris Taucher dropped off two Fanatic boards at our little house, and naturally we had to try them out straight away. We were met with swans, fishermen and tourists checking us out. 
A hurried dinner was sourced from a local restaurant. We really did not know what we were getting from the very Hungarian menu until we had our plates in front of us.  Thankfully we have been fed and hydrated with reasonable prices – very similar to those in South Africa. 
We got some training done nice and early on Monday morning. Paddling and running familiarised us with the water's edge and cobbled streets. The wind created much excitement for these South Africans, as the entire team originates from Cape Town.
The hard work has been done – we are now getting both our headspace and bodies ready for racing.