The biggest cash purse Stand Up Paddle Race on the African continent should surely be the toughest too? Well, on 24 September 2016 that was pretty much how things went down in Witsand at the Breede River Mouth.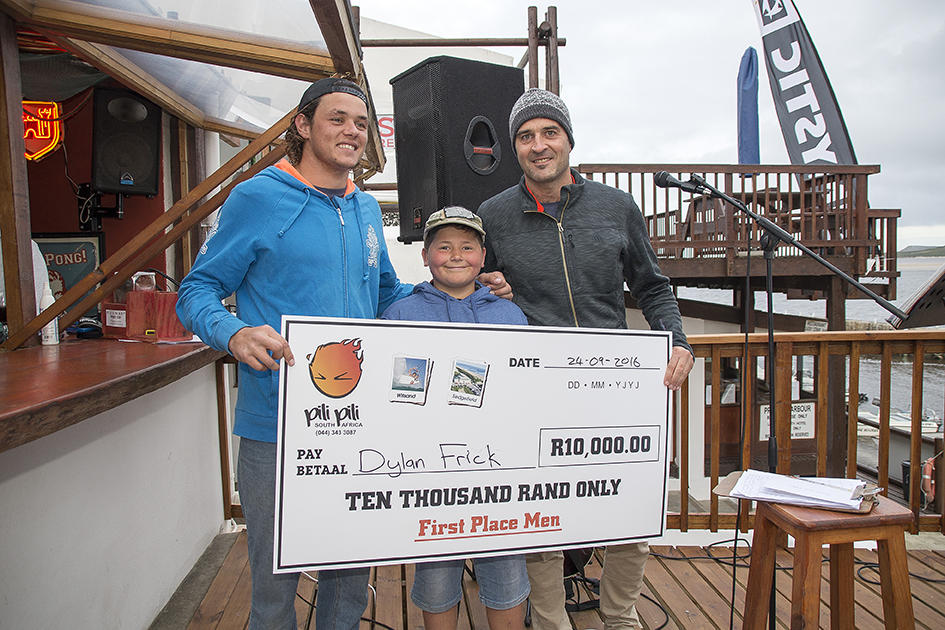 PiliPili Adventure Center and Restaurant hosted the 4th Annual Whale of a Race where for the first time ever there was a R10 000 cash prize for both the mens and womens open category. The 8km race took the athletes down-river towards the ocean, across the mouth of the mighty Breede and back again. As if that's not enough, Witsand lived up thoroughly to it's reputation by adding a 20 knot Westerly wind to the mix. That was fun for the first leg with the wind at their backs, but needless to say the finish line would not be reached easily laying directly up-wind.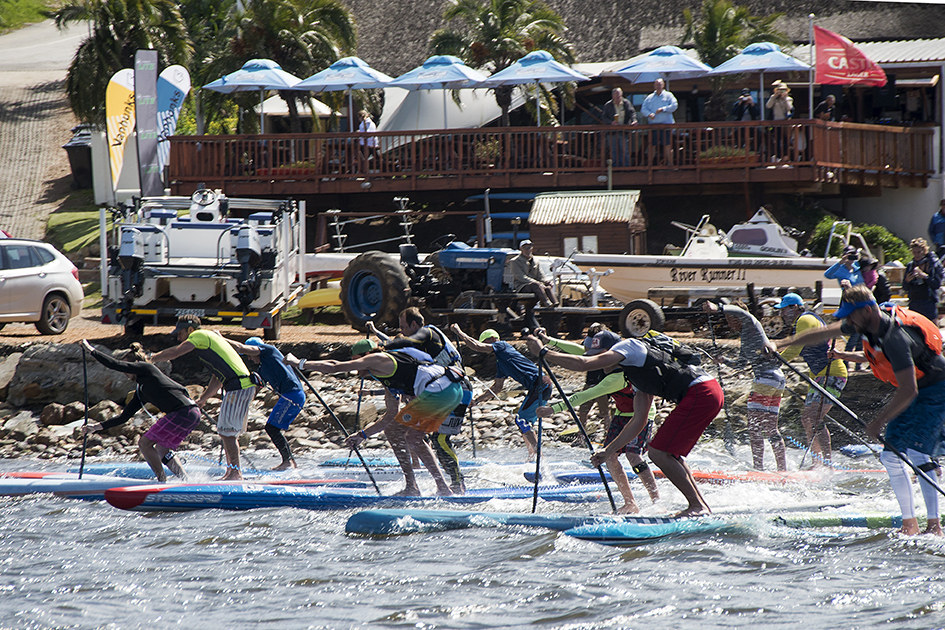 The event, which every year is in part an NSRI fundraiser, had the Sea Rescue team very busy this year. What in previous years was more of a visual presence for them turned into a rather active operational exercise. The crossing of the river mouth was a particularly grueling ordeal with waves approaching from the East and a big Westerly blowing in the opposite direction. Standing up on the narrow race boards was a bit like balancing on a toothpick and tested the athletes to the max.
From all over the country 34 contestants entered and should all be commended for guts and determination. First across the line was Dylan Frick with a time of 42 minutes and 39 seconds. This was the 3rd time in 4 years that Dylan took first prize, a testament to the talent of the 21 year old. Second across the line was Thomas King (48:07) and 3rd was Kimon Dos Santos (48:43).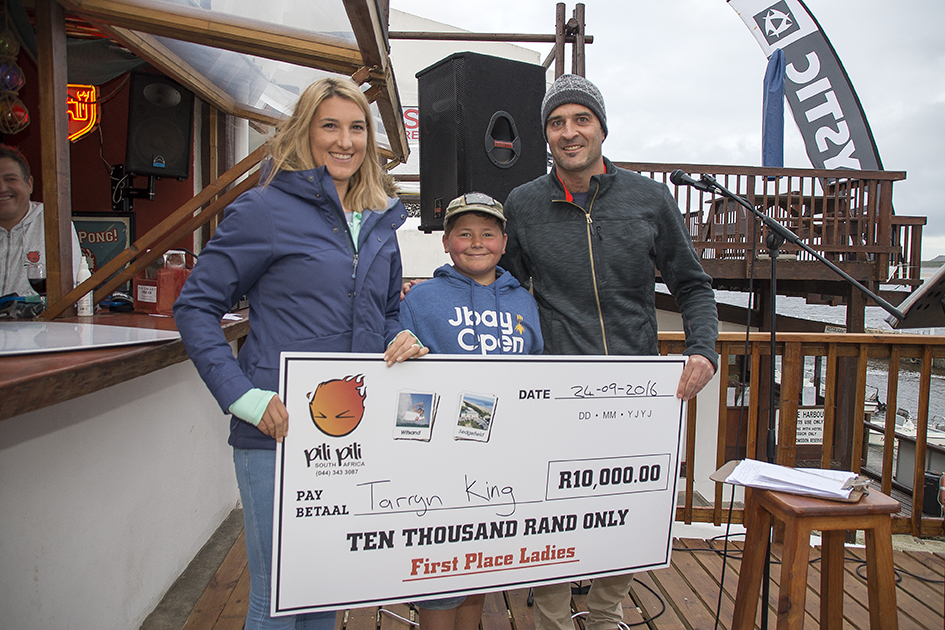 First lady across the line was Tarryn King with an amazing 53:19. Second and Third respectively went to the KwaZulu-Natal team of Jackie de Billot (57:07) and Lande Williamson (58:29).
First Legend (over 45) was Rory Smyth (49:26) and first Diva (over 45) was Monika Wohlgemuth (1:12:43). For the Juniors we had Henco Scholtz (53:07) and Groms (under 12) Levi Mayes who came in at 1:16:00.
There was an amazing spitbraai with Live music to end of the day. Master braaier and NSRI member Attie Gunter treated the guests and locals alike to his speciality lamb which has also become quite a tradition at the Whale of a Race.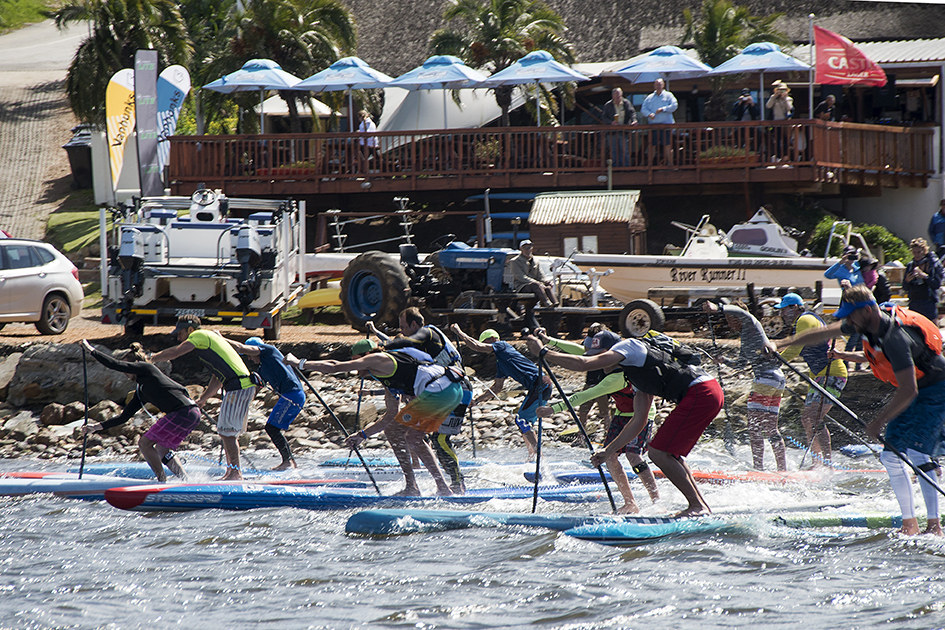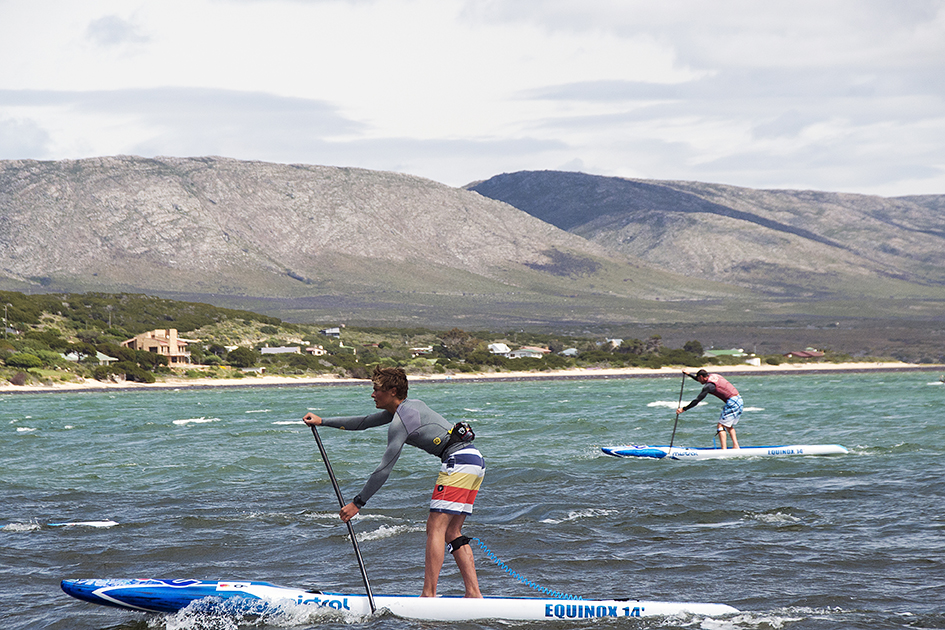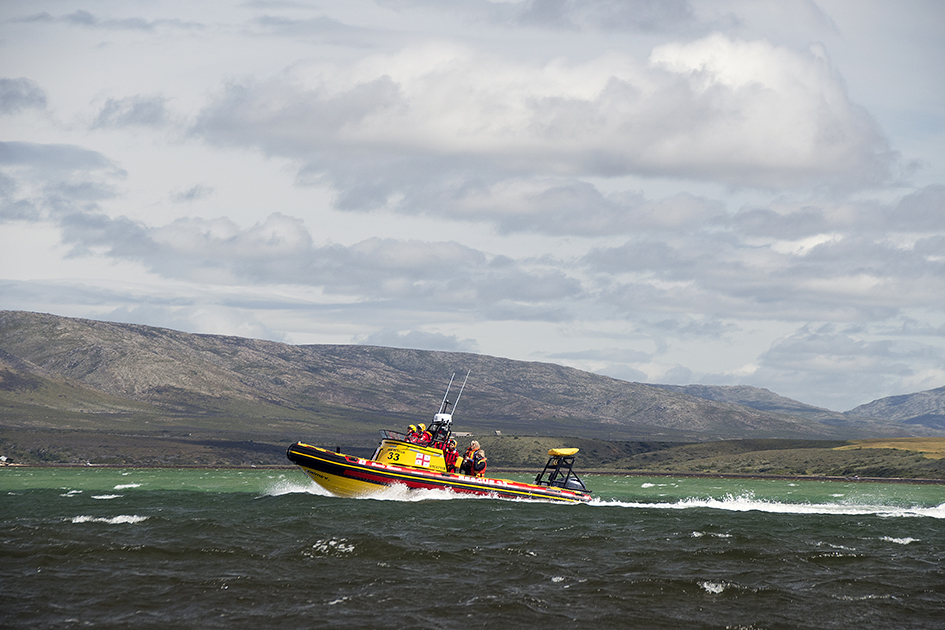 A big thank you to all who took part, the NSRI, the town of Witsand, and all the sponsors: Vanhunks Boarding, Jakkalsvlei, Mystic, Rider Bargains, Breede River Lodge, Breedezicht lifestyle Estate, Solrxsa, Xpression On The Beach and South African Breweries.
See you next year!