The South Africa SUP and Prone team that will representing at the upcoming ISA Stand Up Paddleboard and Paddleboard Championships (#ISASUPPWC) in Denmark, September 2017.
---
Follow the SA Team on Instagram: @sasupteam ~ https://www.instagram.com/sasupteam/
Like the SA Team on Facebook: @SASUPTeam ~ https://www.facebook.com/SASUPTEAM/
---
MEET THE TEAM – TEAM LEADERSHIP
Manager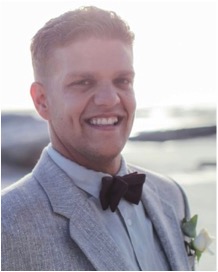 Jarryd Doyle
Jarryd is the team manager for the South African Team heading to Denmark to compete at the ISA World Champs.
He is passionate about the sport, and wants to see it be used as a catalyst for change in the sporting world. He is in no way short of enthusiasm and energy when it comes to getting what is best for his team.
Assistant Manager
Mandy Scanlen
Mandy is the Commercial Manager for SUPSA and the Assistant Manager to Team SA. She has worked in the Sponsorship and Sports Event Industry for 25 years and is passionate about Stand Up Paddling.
Mandy has been involved in the procurement and management of sponsorship rights for Rugby World Cup, Soccer World Cup, Cricket World Cup and Springbok Rugby and recently the SUP Crossing completed by Chris Bertish.
Stand Up Paddling has been a life changing sport for Mandy and she is passionate about assisting the Team in their endeavor's to be the best team in the world.
Captain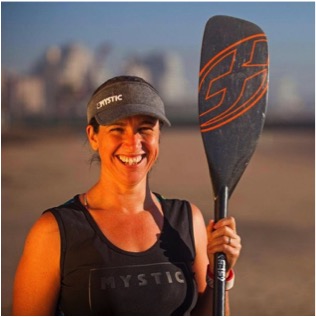 Jackie de Billot – LD Race, Sprint & Beach race
Jackie got into SUP surfing initially back in 2014 and it was only later in 2015 that Jax started SUP racing "I have a very competitive nature and love competition. I have a long history in water sports and represented South Africa in World Championships for Freestyle Kayaking and White water rafting now it's time to make a mark in STAND UP PADDLE BOARDING!" After competing in Fiji last year Jax is excited to get back and compete against the best woman in the world. This year has been a good year for Jax with 5 consecutive wins in the local SUP race circuit in 2017 with preparation going well to compete against the best in Denmark this September.
Follow Jax on social media:
Twitter: @jaxsupsa
Facebook: https://www.facebook.com/jaxdebillot
Coach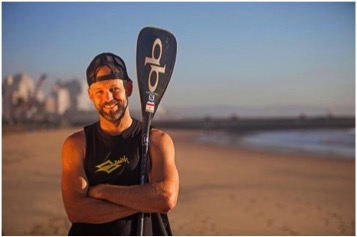 Shayne Chipps
Shayne was the Coach for the South African Team represented at the 2016 ISA World Championship in Fiji. He has been Stand up paddling for 5 years and has a passion for both the ocean and endurance sports. He has a history in multi -sport disciplines representing at both provincial and national team level. He is a competitive SUP racer placing in the top 5 in the National rankings in 2016.
"I'm extremely privileged to have been selected once again as the Coach for the Team to represent South Africa at the ISA World Championships in Denmark this year. We have a talented and passionate team of athletes who have the ability, spirit and determination to perform at the top level of our sport"
Follow Shayne on social media:
Facebook: @shaynechipps
Instagram: @shaynechipps
MEET THE TEAM – MENS COMPETITORS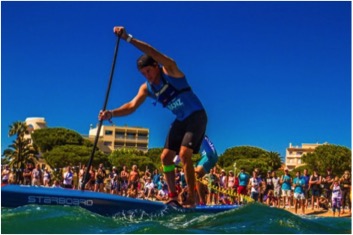 Dylan Frick – Surf, Beach and Long Distance Race
Dylan is a reserved, quiet 21 year old Athlete with big match temperament. His International Career kicked off in 2012 aged only 16, when he won the 14' Open Maui Triple Crown event in Hawaii. "He has dominated the SA SUP race scene since then winning 4 SA Race Titles and 2 top All Round Paddler of the Year Titles, narrowly missing out on the surf titles numerous times. His biggest achievement as a now seasoned 5 year International and ISA World Champs competitor was winning 3rd place in the 2013 ISA World Champs Technical Race in Peru.
"I'm so excited to qualify for the wave surfing division for a 2nd time, as 1st time round was for Peru but was not selected to show what I'm capable of due to fear of overlapping of race disciplines. I cannot wait to take to the waves at the 2017 ISA World Champs in Denmark and also race against the World's best to secure a solid result for my country South Africa."
Follow Dyl on social media:
Facebook: Dylan Frick on Tour
Instagram: @dylanfrick720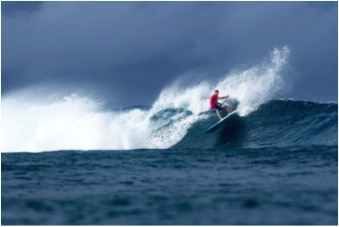 Tom King – Surfing
Tom has been surfing since the age of 5, surfing short boards until 18 and represented WP on multiple occasions as well as South Africa. He still longboards today and has been SA champion as well as placed 4th at ISA World Longboard Champs in 2013. His SUPing career started about 5 years ago and Tom hasn't looked back.
This year is a big year for him as he represents RSA for the 3rd time at World SUP champs as well as competing on the SUP World Tour. Tom is looking to beat his 4th place from the 2016 ISA World sup Championships.
Tom has also completed the 53km SUP Paddle around Cape Point and holds the fastest time for the infamous Millers downwind run(11.2km). Tom was the first person to SUP Namibia's Skeleton Point – The Donkey.
Follow Tom on social media:
Facebook: @thomasking-athlete
Instagram: @tomkingsup tksup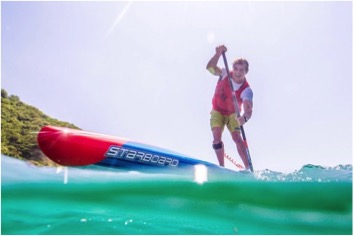 Chris Couve – Sprint & Long Distance
Chris has only been racing SUP for 3 years by the time he reaches Denmark qualifying for the South African team for the second year in a row.
"I am super stoked that I made the team this year, I've progressed quickly to this point but the international racing standard is high so I've been abroad competing as much as possible to ensure my readiness for this years ISA SUP World Champs and bring back a great result for South Africa"
Follow Chris on social media
Instagram: @chriscouve
Website: www.christheclouds.com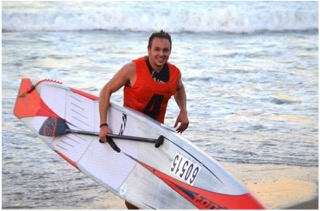 Kimon Dos Santos – Beach Race
Kimon has been SUPing for 8years and at the age of 15 had his biggest achievement of completing the Maui 2 Molokai -43km and the Molokai 2 Oahu -53km (youngest to have done it) and receiving a 3rd place in the 14ft class.
Kimon also received a 3rd position in the Maui Paddle Board Championship – 16km in the 14ft class.
Follow Kimon on social media :
Facebook :
Instagram:
Gary Van Rooyen – Surfing
Gary is an all round waterman and has been instrumental in developing Stand Up Paddling as a sport in South Africa. He is a Springbok Windsurfer and Triathlete. Gary has been awarded the title of SA Champion for Surfing, Windsurfing and is an Iron Man. Gary was the Stand Up Paddling Coach for Team SA for the ISA World Championships in 2013.
Gary has completed the False Bay Crossing (58km) 2 x Cape Point Challenges (53km) and the Ibiza Island 5 day Challenge (120km). Gary also opened the first SUP Store in South Africa in 2009.   Gary will be travelling with the team as the Surfing Travelling Reserve for South Africa.
Follow Gary on social media :
Facebook:
Instagram:
MEET THE TEAM – WOMENS COMPETITORS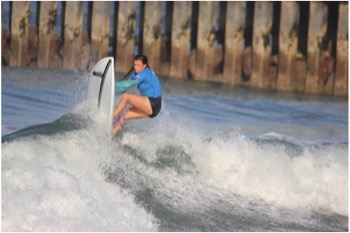 Tammy Foster – Surfing
Tammy has been Supping for around 5 years now and surfing for around 25 years she started competing in surfing in 1996). She thoroughly enjoy the uniqueness of the sport and the fact that you can get more radical than on a surfboard!!  "I think it is also really cool as the sport has had quite a fast 'progression' and its exciting to be part of this evolution.
Just the change in equipment over the past few years has been massive!" She has competed in numerous SUP contests since 2011, took part in the World Champs in 2013 and won SA Champs in both 2013 and 2015.
Follow Tammy on social media:
Facebook:
Instagram: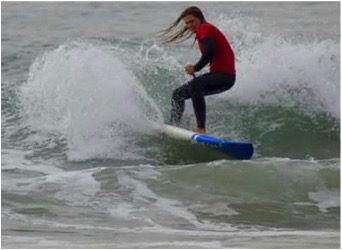 Khara Doyle – Surfing
Khara has been surfing causally for about 10 years and has been Supping for about 4.5 years now. She competed in the very first lady only SUP competition in 2013 only having been on a SUP a few times before and has loved the thrill and uniqueness of the sport ever since.
"It's been great being apart of the fast growing sport and feeling more and more how the equipment is advancing the performance level!" She made her first open woman final in the SA champs in 2016 and this is a big year for her making it into the team. "I am so excited to join such an enthusiastic encouraging team of athletes".
Follow Khara on social media
Facebook: @khara.thomson
Instagram: @kharadoyle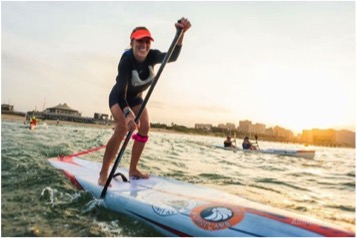 Lande Williamson – Long Distance & Beach Race
Lande has always had a love for the ocean. She has excelled in swimming and triathlon, and in more recent years, her interest has piqued in the 14ft class of SUP Racing.  Combining her love for the ocean, endurance sports and her passion for SUP Lande's dream has come true! "
"Representing South Africa at the ISA SUP World Champs Denmark, is a honour and something that I have dreamed of. I am super excited to compete this year and share the stoke of this epic sport"
Follow Lande on social media
Facebook: Lande Williamson
Instagram: @landeloo