The South Africa SUP and Prone team that will representing at the upcoming ISA SUP and Paddleboard Champs (#ISASUPPWC) in Fiji, November 2016.
---
Follow the SA Team on Instagram: @sasupteam ~ https://www.instagram.com/sasupteam/
Like the SA Team on Facebook: @RSASUPTeam ~ https://www.facebook.com/SASUPTEAM/
---
Men's SUP Racing
Dylan Frick (Tech & LD Race)
Dylan is South Africa's Stand Up Paddling Racing Champion and is ranked Top 10 in the world in Stand Up Paddle Racing. "I have raced a fewer number of events this year but my training and preparation for Worlds this year has been its best ever and aim to be on the podium with Connor this year."
Follow Dyl on social media:
Facebook: Dylan Frick
Instagram: @dylanfrick720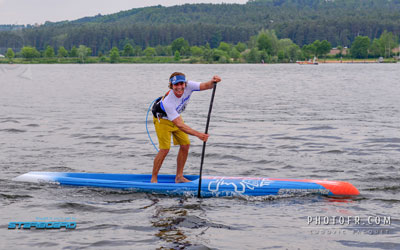 Chris Couve (Tech & LD Race)
Chris has only been racing SUP for 2 years by the time he reaches Fiji qualifying for the South African team in only his rookie year. "I am super stoked that I made the team this year, I've progressed quickly to this point but now I have to dig deeper to reach my goal of a Top 10 finish at 2016 ISA SUP Worlds in Fiji"
Instagram: @chriscouve
Website: www.chrisintheclouds.com
Newsletter Signup: http://chrisintheclouds.com/newsletter/
Women's SUP Racing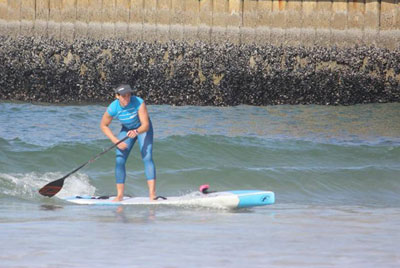 Jackie de Billot (LD Race)
Jackie got into SUP surfing initially back in 2014 and it was only later in 2015 did Jax start SUP racing "I have a very competitive nature and love competition. I have a long history in water sports and represented South Africa in World Championships for Freestyle Kayaking and White water rafting now it's time to make a mark in STAND UP PADDLE BOARDING!"
Follow Jax on social media:
Twitter: @jaxsupsa
Instagram: @jaxdb
Tarryn King (Tech Race)
Tarryn started surfing when she was 14 and competed on a short board for 5 years and then started longboarding, which she still competes in today. Her SUPping career started 4 years ago and has since been the South African Open Ladies Champion for 3 years now and will be travelling to the 2016 ISA world games for the third consecutive year.
Follow Tarryn on social media:
Facebook: Tarryn King
Instagram: @_tarrynking_
Men's SUP Surfing
Thomas King
Tom has been surfing since the age of 5, surfing short boards until 18 and represented WP on multiple occasions. He still longboards today and has been SA champion as well as placed 4th at ISA World Longboard Champs in 2013. His SUPing career started about 5 years ago and Tom hasn't looked back. This year is a big year for him as he represents RSA at World SUP champs as well as competing on the SUP World Tour. Follow Tom on social media:
Facebook: Thomas King
Instagram: @tomkingsurf
 Brandon Ribbink
Brandon Bones Brandon Bones Ribbink has and is still growing up in the water. He started as a Durban Surf nipper, competed in body boarding, surfboarding, a is KZN provincial longboarded, a national prone paddle boarder, a keen tow in surfer and multiple SUP wave riding champ. Brandon will be attending the ISA Stand Up Paddle and Prone World Champs this November for a second time and is excited at the opportunity to represent his country as a SUP wave rider and prone paddle boarder.
Women's SUP Surfing
Roxy Davis
Roxy's passion in life is surfing and teaching people to surf. She is inspired by the opportunity of giving back to surfing all she has received from this amazing sport. Progressing from school champion to club champion and then rapidly progressing to both Provincial and National champion. Roxy has in recent years crossed over to SUP surfing and has now found herself at the top spot of the South African National circuit and will be competing at her first ISA SUP World Champs this November in Fiji.
Instagram: @roxy_davis_surf
Website: http://roxydavis.co.za/
Men's Prone Paddleboarding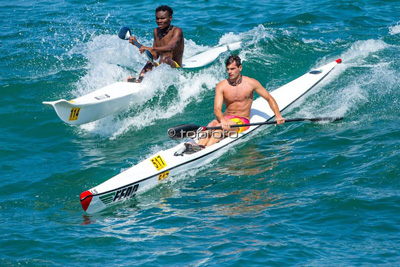 Malec Odendaal
Malec Odendaal, 24, Durban based athlete, has a very strong surf lifesaving background starting from the age of 10. He has made KZN provincial teams since 2006 and international tours since 2012. He has achieved a 4th place in France in an 18Km prone race on a stock 10'6 board (only person in the race on a 10'6). He is super excited and keen to do his country and team proud in a discipline other than lifesaving and is keen to get more involved with SUP racing.
Instagram: @malec_odendaal
Women's Prone Paddleboarding
Anna Notten
Anna Notten, 23, was born in Cape Town & grew up next to the sea in Kalk Bay. She comes from a strong lifesaving background, last year competing (winning both gold and silver) in the Lifesaving World Championships in Montpellier, France. This year, after being crowned victrix ludorum at the national 2015 South African Surf Lifesaving Championships, in 2012 she gave the long distance a try, competing at the ISA World SUP and Paddleboard Championship in Peru where she achieved a second in both the 6 km and the 18 km prone paddle board races.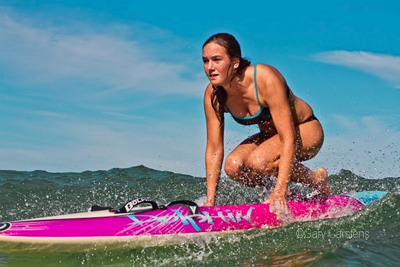 Candice Murray
Candice started lifesaving as a Nipper with Fish Hoek Surf when she was 8 years old as a way to enjoy the sea. She realised she was a competitor in her second season and hasn't looked back since. Candice was selected for the National LSA Surf high performance squad and she has been awarded her provincial colours for lifesaving (since 2007), for water polo (since 2008) and for paddling (river and sea, since 2012).
Team Support Crew
Shayne Chipps (Coach/ Manager)
Shayne took up Stand up paddling 3 years ago as he has a passion for both the ocean and endurance sports. He has a history in multi -sport disciplines representing at both provincial and national team level. He is a competitive SUP racer placing in the top 10 in National rankings. "I'm extremely privileged to have been selected as the Coach for the Team to represent South Africa at ISA Worlds in Fiji this year. To work with such talented and passionate athletes who have such team spirit and the determination to make us proud is really something!
James Raaff (Medical Support/ Surfing Coach)
James is a Registered Biokineticist and Integrative Medical Practitioner with 20 years of clinical experience. He supported the SA National SUP Team as medical/scientific support and surfing coach at the 2014 and 2015 ISA World Championships.
James has experience in preparing athletes for elite competition, having been a member of the SA Rugby medical team in 2001/2 and having provided integrative support to several international level athletes, including South African Olympians/Paralympians and German mountain bike professionals.
Besides clinical practice and postgraduate doctoral research, James spends time traveling the world in search of perfect surf (his preferred activity).
Like them on Facebook: SASUPTEAM
Follow them on Instagram: @SASUPTEAM