MEET THE TEAM – JUNIOR BOY COMPETITORS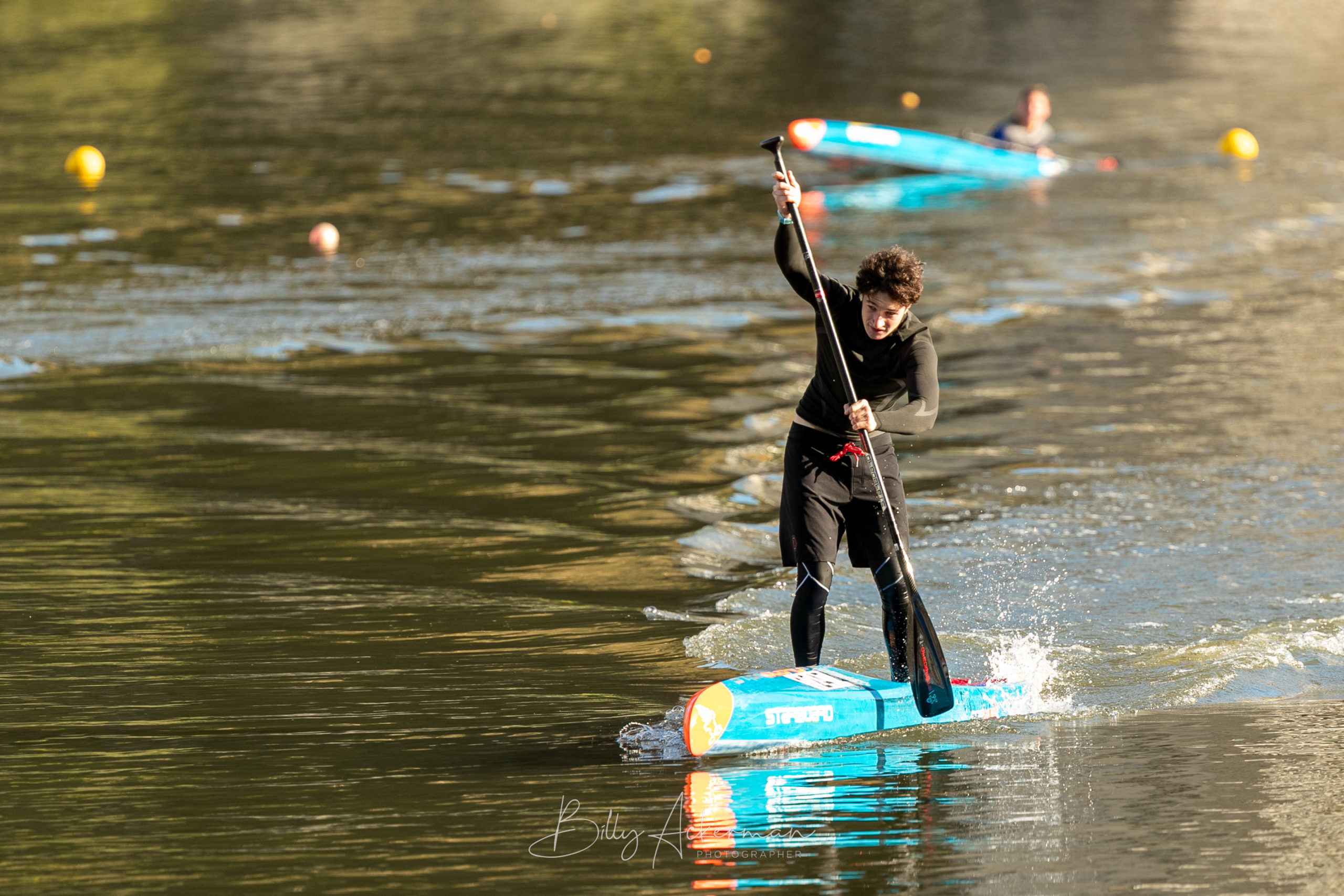 Junior Boy Competitors
Click the bars below to read more about our Junior Boys' team for 2022.
Cameron Tripney – Long Distance, Technical & Sprint
Cameron started paddling at the age of 7 in the waters of Melkbosstrand. He set out on a tiny 6ft custom SUP wave board, and learnt to surf very quickly. After the bug bit he soon crossed over into racing, with assistance from very generous sponsors such as Ivan Van Vuuren and Gary Van Rooyen. By the age of about 14 he was racing full-sized 14ft race boards;  challenging his elders and placing well in the open men's category.
Shortly afterwards, he started downwinding on customized full-sized race boards,  learning from some of South Africa's best downwind racers. He was also fortunate enough to be sponsored by Starboard SA.
At the age of 16, after coming close on a few occasions, Cameron won his first national event overall, in both juniors and open men. Since then, by applying much dedication and training, he is now ranked as No 1 in SA in both the Junior and Open Men's racing categories, as well as being the number one Junior for wave riding.
Cameron has been selected to the SA squad in the past, but unfortunately a major knee injury prevented him from being able to participate at previous World Championships. With his selection secured for the ICF World Championships in Gdynia, Poland, in September 2022, he hopes to compete at the highest level and do his very best for South Africa, especially as this is his last year as a Junior paddler.
To support Cameron, click here.
Migael Terblanche – Long Distance, Technical & Sprint
Migael started paddling at 11 years of age, doing races and surf competitions.  At the age of only 12,  he earned his National Colours when he participated in the ISA World  SUP and Paddleboard Championships in El Salvador in 2019.  
Since the worldwide pandemic he has participated in SUPSA accredited races and is currently ranked second for Junior Boys.
Migael's favourite paddles include downwind racing and some local races around Fish Hoek.  He particularly enjoys both the Sea Dog and the Wreck and Back Series' where he performed exceptionally well. At his young age of almost 15, he is keeping up with the paddlers in the Open Men's category..
He is proud to represent South Africa as a team member selected to paddle at the ICF World Championships in Poland in September 2022.
To support Migael, click here.
MEET THE TEAM – OPEN COMPETITORS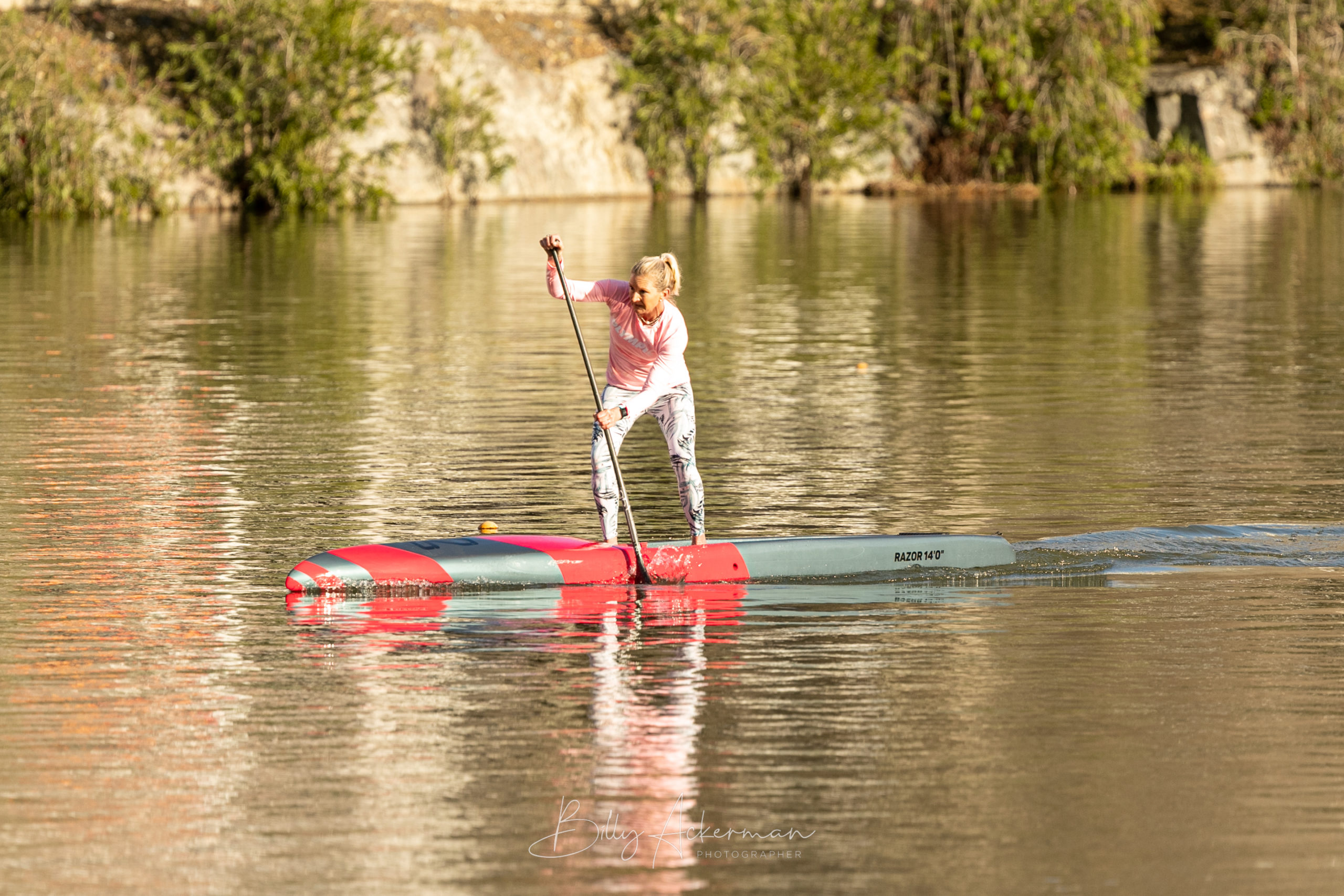 Open Competitors
Click the bars below to read more about our Open competitors for 2022.
Evette Terblanche - Long Distance, Technical & Sprint
Evette's Stand Up Paddling journey started five years ago. She has progressed quickly and earned Federation Colours last year when she represented South Africa at the ICF World SUP Championships in the 40+ Age division. After finishing 8th overall in Distance Paddling and reaching the semi-finals in Technical and Sprint, she is setting the bar higher this year..  
When the South Easter blows, Evette can be found on the Miller's Downwind Taxi. Her favourite paddling is Downwind paddling from Miller's Point to Fish Hoek or Glencairn where she lives.  Her favourite training is swapping her surfboard for a raceboard at Muizenberg.
She has won the recent Waterfront Dash Distance Race and the West Coast Challenge National Race in The Open Women's Category.  She is currently ranked no.1 in Racing and has been selected by SUPSA to participate in the ICF World SUP Championships in Gdynia, Poland in September in the Open Women's Category.
To support Evette, click here.
MEET THE TEAM – MASTER COMPETITORS
Master Competitors
Click the bars below to read more about our Master Competitors for 2022.
Elmari Renecle – Long Distance, Technical & Sprint
Elmari started Stand Up Paddle boarding in 2017. Once she had started to compete, she developed a great passion for the sport and  couldn't get enough of it. She took part in the SA Mistral SUP Championships 2017 and walked away with a 1st place in the Combined Technical and Long Distance race. In the Battle of the Bay 2019, she secured a 1st place in the Technical race and a 2nd place in the 12km long-distance race. 
In July 2020, she completed the Virtual Molokai2Oahu 26 km, and in October 2020, she won her first long distance race at the SA Champs in St Francis. She also finished off the 15 km Freedom Paddle 2021 race with a 2nd place. Elmari participated in the ICF World Champs in 2021 in Hungary and obtained a 5th place in the 200m sprint, 7th place in the long distance and an 8th position in the technical race.  
She feels honoured to be selected for the training squad and will deliver her very best efforts to participate in the World Championships in Poland, September 2022.
To support Elmari, click here.
Murray James – Long Distance, Technical & Sprint
Murray's  Stand Up Paddleboarding journey started after 6 years of living in Gauteng.
Murray returned to his home city Durban in early 2018 with a passion to enjoy all things ocean-related.
He started Stand Up Paddleboarding for the first time in 2018, and first stood on a race board in late 2019. There was no looking back from that point on, and consistent training and competing has culminated in selection for the SA SUP team 2022.
His favorite races include the King of the Bay and the Zinkwazi Classic. 
To support Murray, click here.
MEET THE TEAM – TEAM LEADERSHIP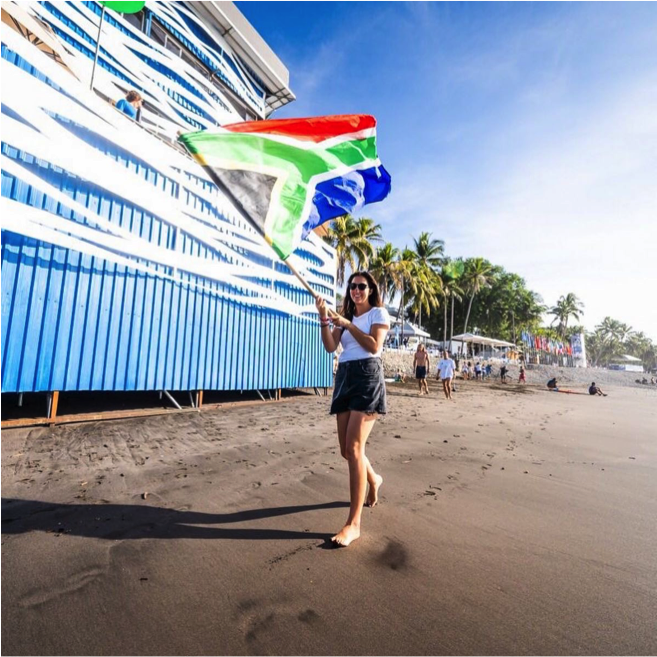 Team Leadership
Click the bars below to read more about the team behind our athletes for 2022.
Anja Burger - Team Manager
Anja was appointed as the Team Manager for the 2019 ISA World Championships in El Salvador. This was followed by a re-selection in 2021 for the ICF SUP World Championships in Hungary. 
As SUPSA President, she puts in countless hours to help the sport grow and develop in South Africa. Anja has held various leadership roles in different areas of her life and truly enjoys the service she can deliver to the people and teams around her.  
To support Anja, click here.
Selection Committee
Our team would not be a team without our Health Advisor/ Doctor, James Raaff; the Selection Committee comprising Dave Maxwell, Mandy Scanlen and Kit Beaton; as well as our
Team Coach, Thomas King
. 
We have great appreciation for all that you do for the SA SUP Team.  
Photographic credits
We are always grateful for the incredible folk who are capturing our athletes' performances, and gladly give credit where it is due to the following people: