The South African National SUP Team will be representing the country at the upcoming ICF World SUP Championships in Balatonfüred, Hungary in September 2021.
Click on the badge to donate to the SA SUP team as a whole, or scroll down for individual athlete donations.
MEET THE TEAM – JUNIOR GIRL COMPETITORS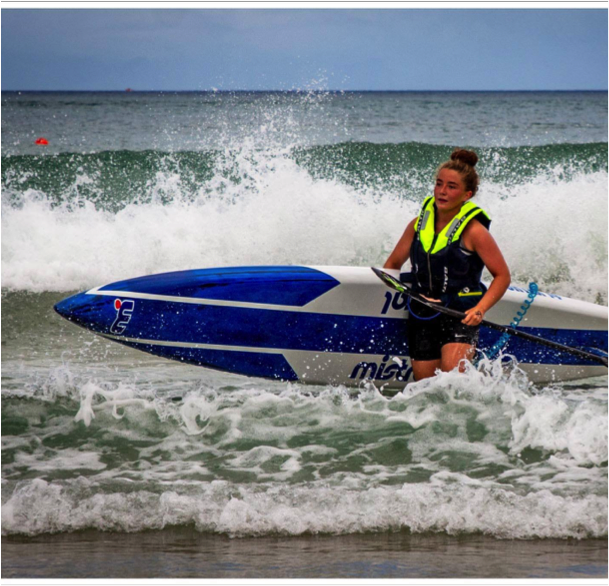 Chiara Vorster – Long Distance, Technical & Sprint
Chiara has been competing in SUP events at a national level for the last three years, and has placed in every event that she has taken part in. She is dedicated to her sport and enjoys anything to do with paddling and water. She is driven and focused to achieving what she sets out to do, and loves the process just as much as the end result. 
Chiara has set herself goals for SUP for the next three years, and ICF Stand Up Paddling World Championships 2021 is just the beginning of that ambitious drive!
MEET THE TEAM – OPEN WOMEN COMPETITORS
Chelsea van Rooyen –  Long Distance, Technical & Sprint
Chelsea was raised next to the ocean; paddling, surfing and racing. The Surfer's Challenge in Kommetjie is where she experienced the excitement of running, surfing, and racing, paddling past one of South Africa's biggest wave breaks. In 2019, she partook in the SA Championships Downwind racing and has been an eager competitor in wave events since 2017. 
As a member of the SA Squad, Chelsea is ready and excited to give it her all to build towards the Hungary World Championships 2021.
MEET THE TEAM – OPEN MEN COMPETITORS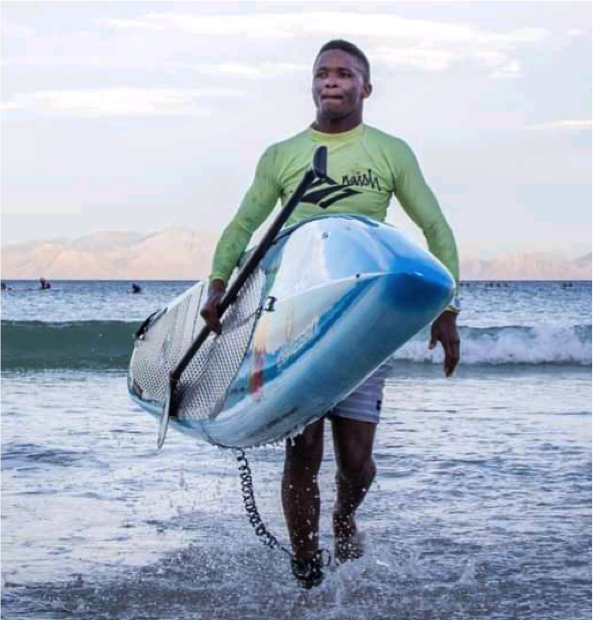 Sinda Thakathani – Long Distance, Technical & Sprint
Sinda started Stand Up Paddling in 2016 but has been surfing for the last 11 years. He started as a SUP surfer, teaching himself his way on the wave and started with SUP racing in 2017 with the Summer Series in Muizenberg. 
Sinda won his first race in 2019, in the South African Downwind challenge. He also participated in the Freedom Paddle, in March 2021, as his first ocean race. 
It has been a great dream of his to train with the SA Squad and is excited to give his all at more events in 2021.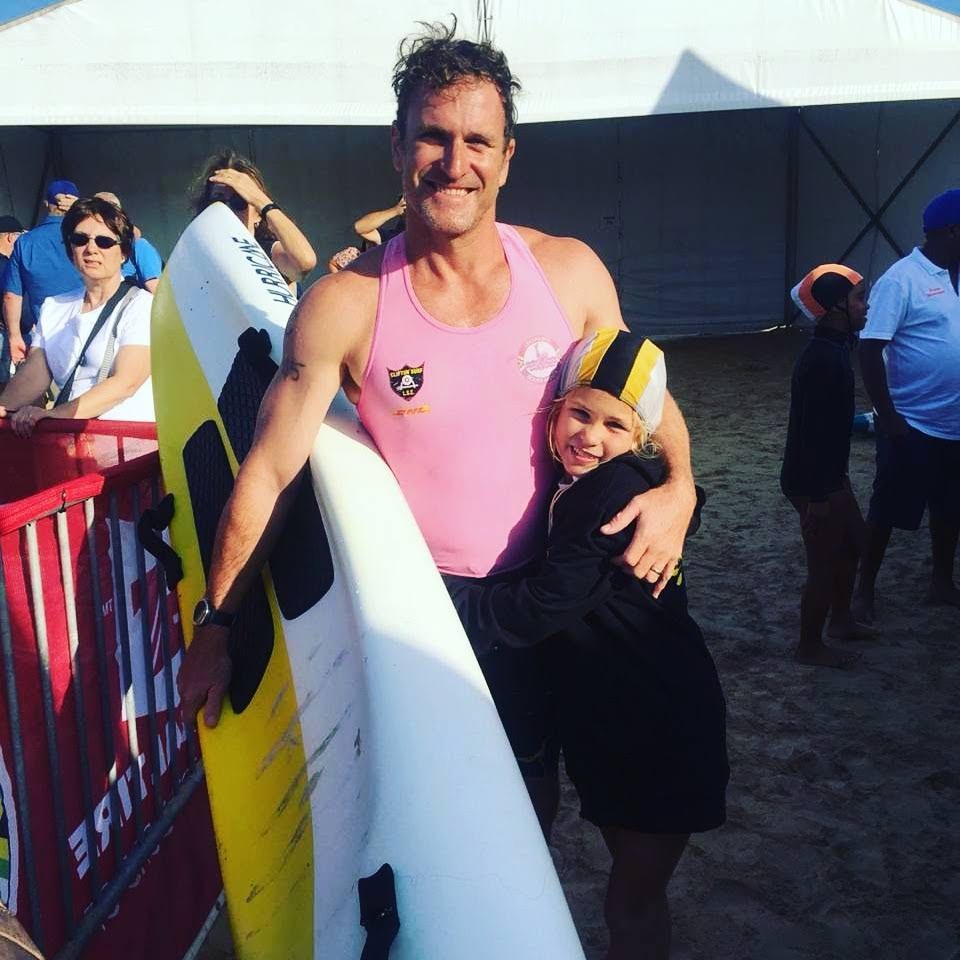 Gareth Mountain – Long Distance, Technical & Sprint
Gareth Mountain grew up in the oceans and on the beaches of Cape Town, following in his father's footsteps and doing surf lifesaving from a young age. He then lived in London, followed by Johannesburg, where he started stand up paddleboarding in 2013 before his second back surgery, to strengthen his body and prepare for the operation.
Hooked on the sport, he then continued to paddle seriously after his surgery, and in 2015 after moving back to Cape Town he took up downwind paddling too. He also competes as a member of the Clifton Surf Lifesaving Masters team, having won a medal at SA Nationals. After a recent move to live in The Netherlands, he continues to train and race with members of the Dutch SUP team.
He is proud to represent South Africa at the upcoming World Championships in Hungary and excited to compete as part of the squad.
MEET THE TEAM – MASTER WOMEN COMPETITORS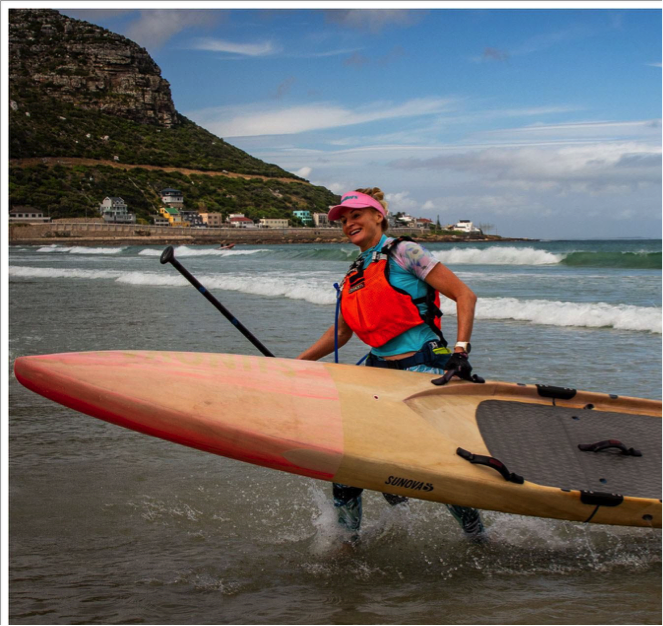 Elmari Renecle – Long Distance, Technical & Sprint
Elmari started Stand Up Paddle boarding in 2017. Once she had started to compete, she developed a great passion for the sport and  couldn't get enough of it. She took part in the SA Mistral SUP Championships 2017 and walked away with a 1st place in the Combined Technical and Long Distance race. In the Battle of the Bay 2019, she secured a 1st place in the Technical race and a 2nd place in the 12km long-distance race. 
In July 2020, she completed the Virtual Molokai2Oahu 26 km, and in October 2020, she won her first long distance race at the SA Champs in St Francis. She also finished off the 15 km Freedom Paddle 2021 race with a 2nd place. 
She feels honoured to be selected for the SA National Team and will deliver her very best efforts to participate in the World Championships in Hungary, September 2021.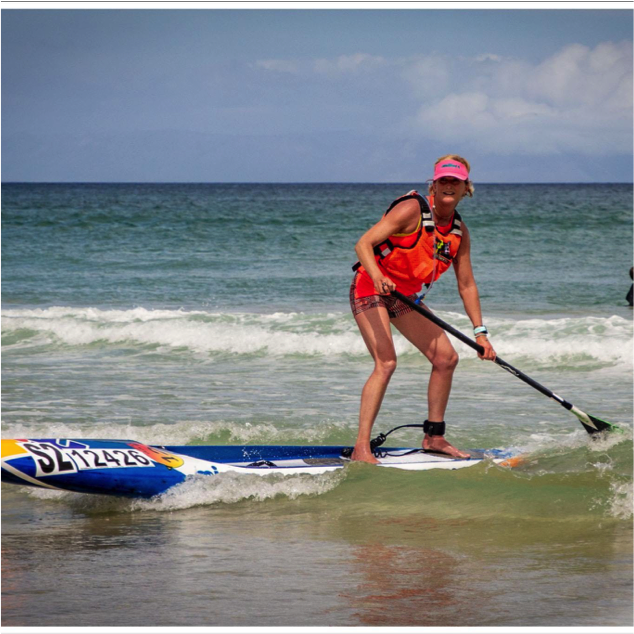 Evette Terblanche – Long Distance, Technical & Sprint
Evette's Stand Up Paddling journey started four years ago. She got 
hooked on this new sport when she noticed a great change in her fitness and endurance. Stand up paddling made her feel alive again, after suffering from Post Viral Fatigue Syndrome for 5 years. She soon got her entire family "on board", with her husband and son also joining in on races. 
Evette completed the Virtual Molokai2Oahu race in 2020 by completing a 26 km race from Clifton to Melkbosstrand. Her favourite races are the Pili Pili in Witsand as well as downwind races from Miller's Point to Fish Hoek. Evette is ranked as third overall in Women's paddling in South Africa – this being a ranking on her surfing and racing performance.
MEET THE TEAM – MASTER MEN COMPETITORS
Robert Fowler – Long Distance, Technical & Sprint
Robert began training with the SUP squad in 2021 under the guidance of Tarryn and Tom King. He then also started to train with the SA squad athletes who were busy training for the ICF SUP World Championships, taking place in Hungary in September 2021.
His success in such a short time is a testimony to his new-found passion for the sport and to the quality of fellow squad members and coaches with their guidance and motivation up to this point.
Robert is no newcomer to water sport disciplines and has competed in windsurfing, sailing, surfing and open water swimming events in the past.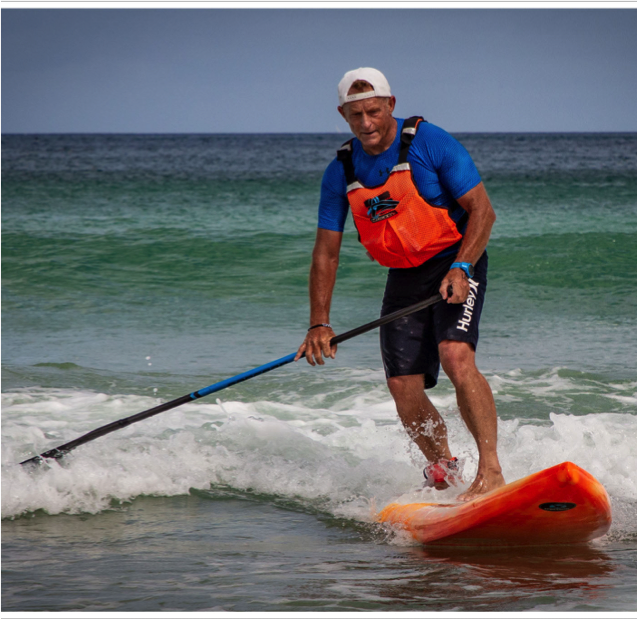 Gary van Rooyen – Long Distance, Technical & Sprint
Gary van Rooyen is a sporting and watersports legend and has represented South Africa on many occasions in windsurfing, triathlon and stand up paddle boarding. He has coached the SA SUP team for the ISA World Championships in Peru and Mexico and was a team member in 2018 for SUP Surfing. 
He has won the Legends category at SA Championships five times, up to 2019. 
He continues daily to coach and inspire many folk in the sport, and is always contributing to the latest developments, including the newer sport of wing-foiling as it grows in South Africa.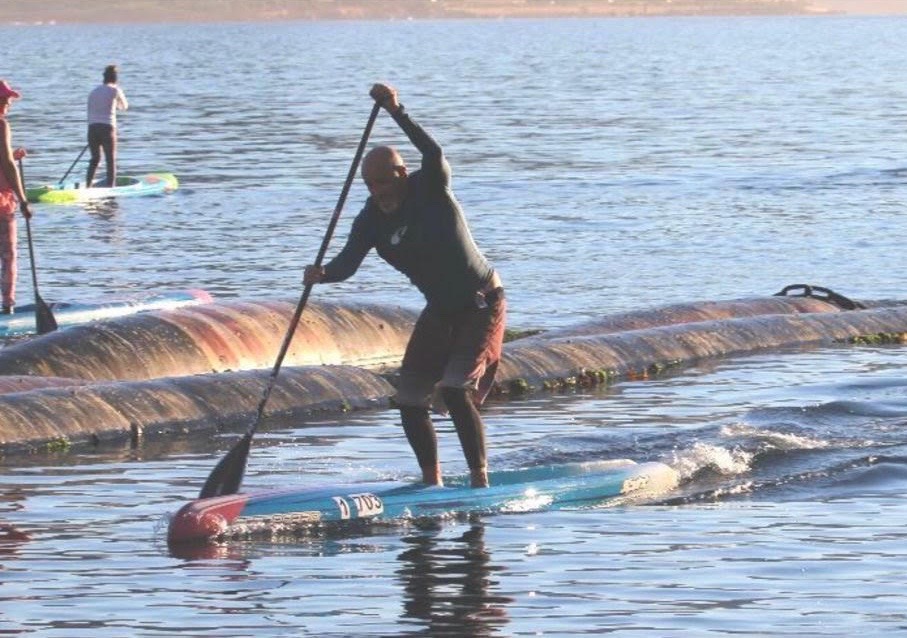 Guy Mottram – Long Distance, Technical & Sprint
His love for water sports started at a young age, growing up in Durban, and representing the South African Men's water polo team in many matches and at the World Championships in 1994. Over the years, he has won 7 gold medals at the South African Surf Lifesaving Championships and made the South African squad in 1992. More recently, he won two gold medals at the South African Masters' Swimming Championships. 
He began Stand Up Paddling about five years ago and originally focused on flatwater events, winning several races in the Highveld. He was the 2018 Stand Up Paddler-of-the-year in Gauteng. His recent move to Cape Town has sparked a new passion for ocean racing and he has been privileged to compete in two iconic races so far, including King of the Bay and The Freedom Paddle Challenge. 
Guy looks forward to training as part of the team for the ICF World Championships that will be taking place in Hungary in September 2021.
MEET THE TEAM – TEAM LEADERSHIP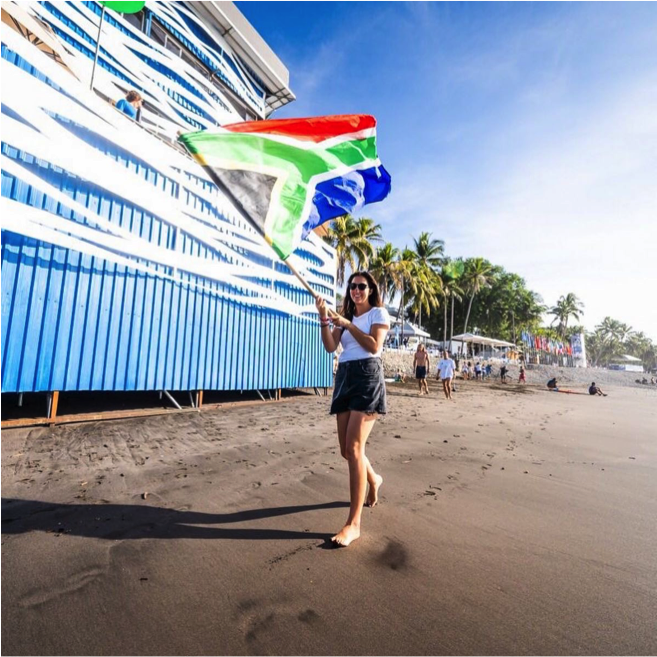 Anja Burger – Team Manager 

Anja was appointed as the Team Manager for the 2019 ISA World Championships in El Salvador and has been chosen as manager yet again in 2021 for the ICF SUP World Championships that will be taking place in Hungary, September 2021. 
As SUPSA President, she puts in countless hours to help the sport grow and develop in South Africa. Anja has held various leadership roles in different areas of her life and truly enjoys the service she can be to the people and teams around her.  
Anja's Stand Up Paddling journey started in 2013, falling in love with the sport on the Emmarentia dam in Gauteng. In the last 6 years, she has continued growing her skills and the skills of others on the water. 
Our team would not be a team without our Health Advisor/ Doctor, James Raaff; our Sponsorship Officer, Joana Picq; and the Selection Committee comprising Mandy Scanlen, Dave Maxwell and Kit Beaton (from left to right, below). 
A great appreciation for what you do for the SA SUP Team.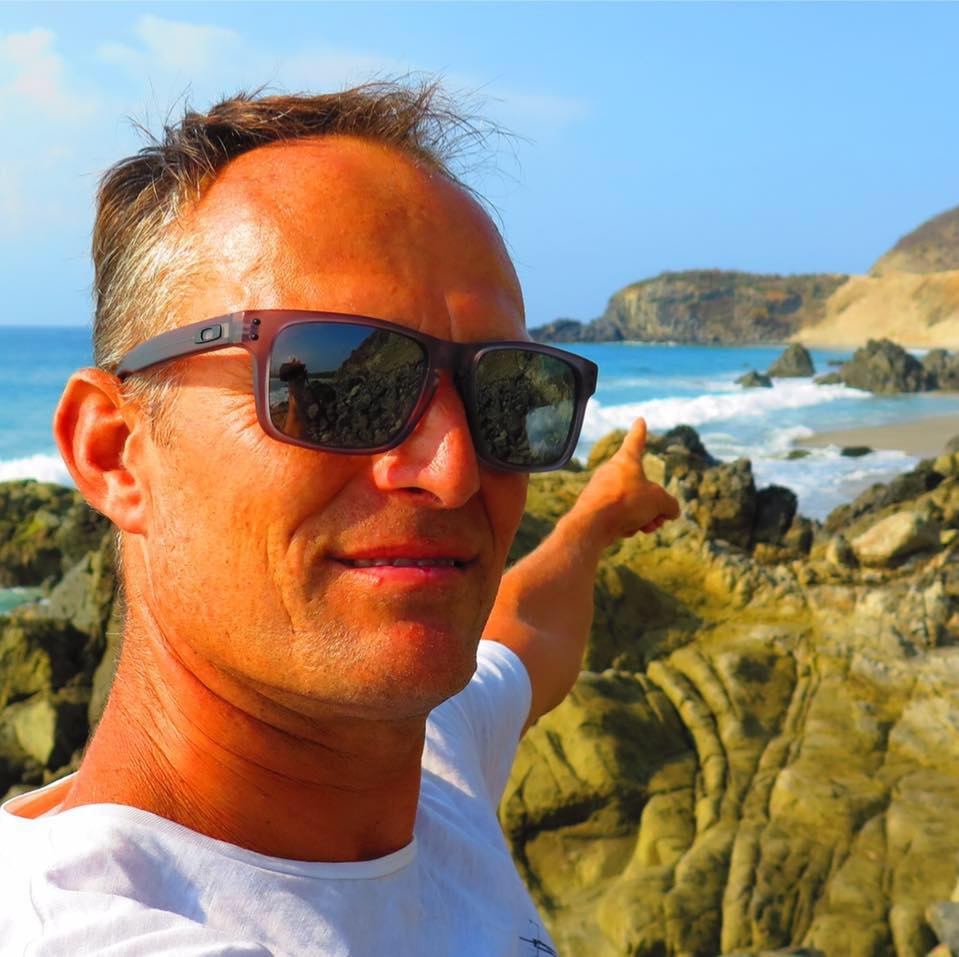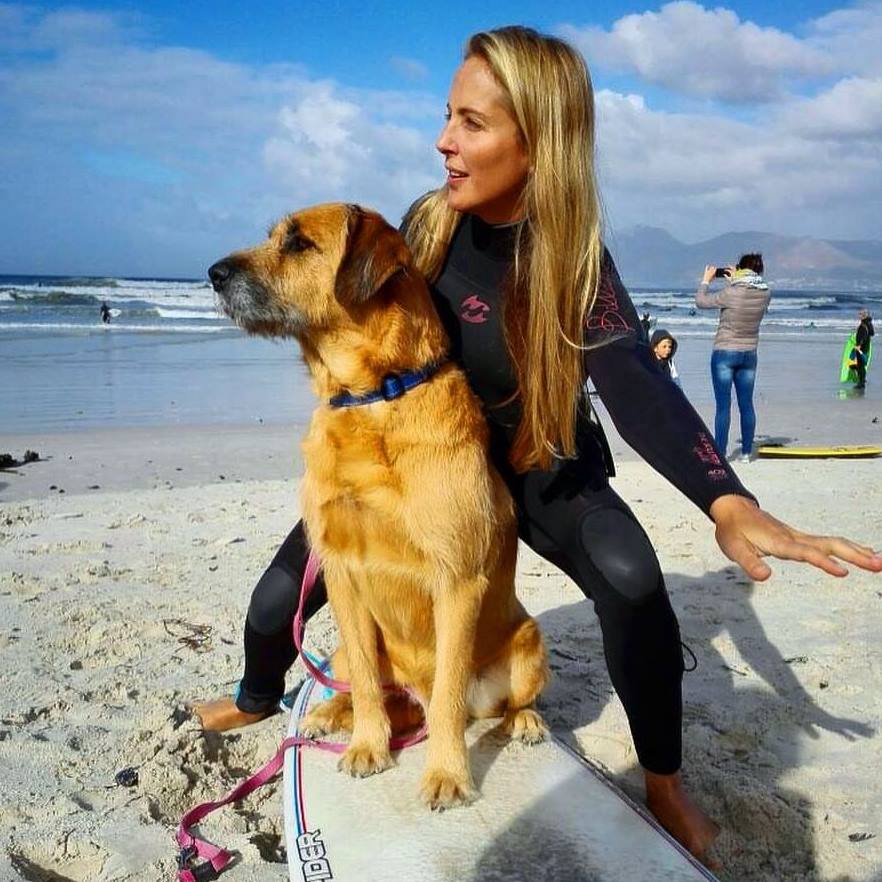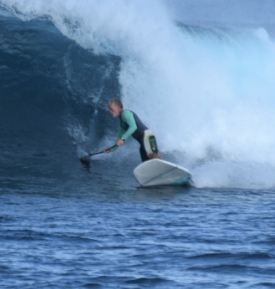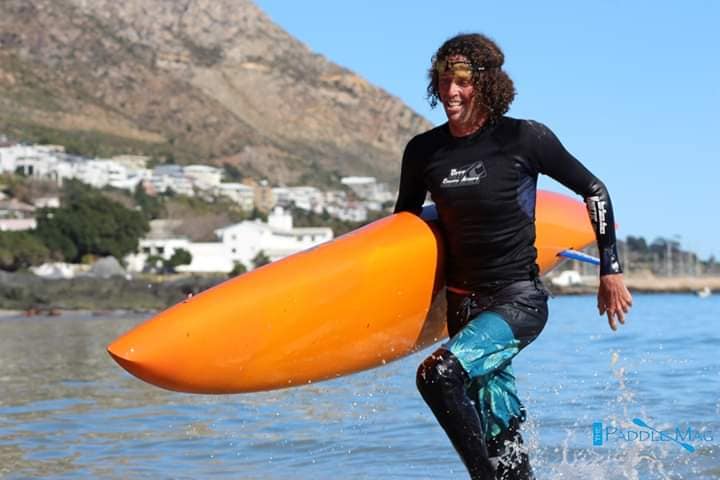 We are always grateful for the incredible folk who are capturing our athletes' performances, and gladly give credit where it is due to the following people: