The South Africa SUP and Prone team that will representing at the upcoming ISA Stand Up Paddleboard and Paddleboard Championships (#ISASUPPWC) in China, 2018.
MEET THE TEAM – TEAM LEADERSHIP
Mandy Scanlen
Team Manager  
Mandy is the Commercial Manager for SUPSA and the Manager to Team SA.  She has worked in the Sponsorship and Sports Event Industry for 25 years and is passionate about Stand Up Paddling.
Mandy has been involved in the procurement and management of sponsorship rights for Rugby World Cup, Soccer World Cup, Cricket World Cup and Springbok Rugby over the years.  She was a part of the team that opened Cape Town Stadium in 2010.
Stand Up Paddling has been a life changing sport for Mandy and she is passionate about assisting the Team in their endeavor's to be the best team in the world.
Dave Maxwell  
Coach
Dave is coaching the SA Team for the second time, having been Team Coach at the 2014 ISAWSUPP Championships held in Nicaragua in 2014 when South Africa finished in 6th place. He is currently the President of Stand Up Paddling South Africa where he has served on the Board since 2013.
Dave has been competing in the Legends and Open divisions of SUPSA  surf and race events since 2012. He is also a regular competitor in the South African Kitesurfing Association wave riding events.
MEET THE TEAM – MENS COMPETITORS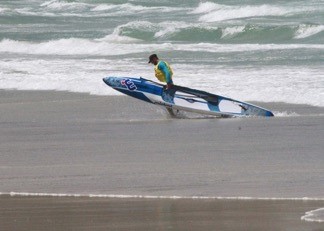 Tom King
Team leadership  – Captain
Surfing, Technical, Sprint
Surfing and the Ocean have been a part of his life since he was 5 years old. He has been national short boarding and longboarding champion  and Placed 4th at ISA World Longboard Championships in 2013.
His Supping career started 5.5 years ago and he has not looked back.  Since he started Supping  he has won every major contest in South Africa and continues to work hard at achieving new goals as he continues to help shape and develop Stand Up Paddle boarding within South Africa.
2015 was his first year competing on the International stage where he jumped straight into making a name for himself in Tahiti at the waterman league sup world tour event.
2016 he placed 4th in the World at ISA World SUP Champs.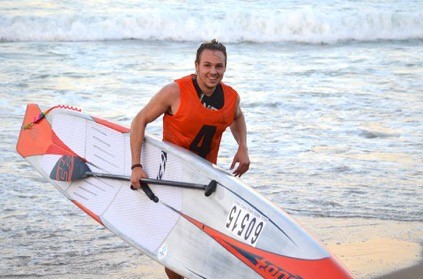 Kimon Dos Santos
Technical, Long Distance, Sprint, Surfing
Kimon has been Supping for 8years and at the age of 15 had his biggest achievement of completing the Maui 2 Molokai -43km and the Molokai 2 Oahu -53km (youngest to have done it) and receiving a 3rd place in the 14ft class.
Kimon also received a 3rd position in the Maui Paddle Board Championship – 16km in the 14ft class.
Matthew Maxwell
Surfing  
Matthew got into Supping through his love for the ocean in 2011 when he was only 11 years old. Within a year he was hooked on the sport and started competing at local wave and racing SUP events.
Now, at 18 years old, he balances his free time between Supping and kitesurfing. He is currently the Junior South African SUP Wave-riding, Racing and Overall Champion.
He is  also the reigning Junior South African Kitesurfing Wave-riding Champion and is competing in Portugal and Mauritius at two of the wave-riding world tour events this year.
This will be his  first year competing at the ISA SUP World Champs and I cannot wait to represent South Africa in the waves of China!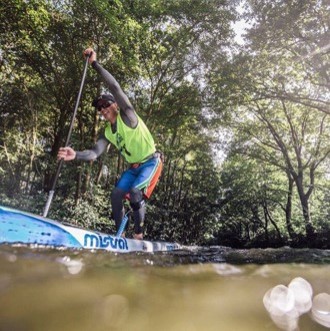 Rory Smyth
Long Distance, Sprint
Rory started Supping about 7 years ago just for fun after his wife got him into the sport. The bug soon bit at same time as the sport was taking off in SA and found himself paddling at every opportunity ( He was worked offshore at the time as saturation diver). Coming from a running and endurance background he soon started enjoying the distance paddling, started competing locally from 2014 and did the 11 Cities 220k in 2015 finishing 15th and 2016 finished top 30, 2016 ranked no. 1 Legend in SA.
In  2015 he joined Sup CT and they do Sup rental, lessons and sales and are looking forward to growing the sport even bigger.
"I am Honoured to be selected for this years 2018 ISA World Stand Up Paddling Champs in China for the long distance event"
MEET THE TEAM – WOMENS COMPETITORS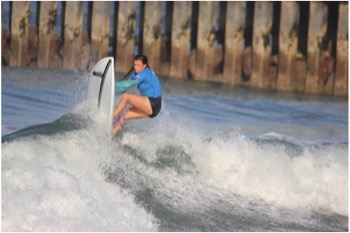 Tammy Foster
Surf
Tammy has been surfing for over 25 years and started Stand-Up paddling around 6 years ago.  Tammy enjoys the challenge that this incredible sport has brought and the rapid pace at which it is evolving.
Tammy represented SA at the World Champs in Peru 2013 where I placed 7th and at the World Champs in  Demark 2017 where I placed 5th, narrowly missing out on a place in the finals by a split point!
"It really was such an incredible trip and the comradery that you experience when competing with 42 countries at an event on this level is second to none!!
I have won a few SA Champ titles and placed in many finals over the past years and really enjoy competing with such an awesome group of ladies.
This is a dream come true for my sister and I to compete and represent South Africa and we are truly grateful for this opportunity and are certainly determined to come back with some medals!"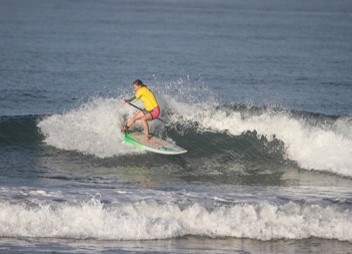 Penny Stemmet
Surf
"Surfing has always been my passion and I have competed since I was a junior.  I started Stand up Paddling in 2011 and won the SA Champs which enabled her to participate at the first ever ISA Stand up Paddle World Championships in Peru in 2012.  This was an amazing event in which she  finished  3rd overall in the women's division. "
In 2012 she won the SA Champs in Durban then when she returned she  took time off to have her 2nd child.   Tammy works part time in surf retail also do surf coaching.   In  her spare time I run an NPO Surf4Life that teaches underprivileged children surfing and water safety. In 2017 she placed 3rd in Durban and won the SA Champs in Cape Town qualifying her to compete in Worlds in Brazil alongside her sister.   The last time she competed together internationally with Tammy was in 1999 for World Junior Surfing Champs so is very excited!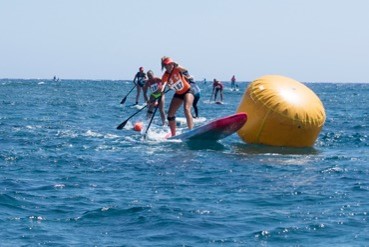 Tarryn King
Technical, Race, Long Distance
Tarryn has been surfing and enjoying the ocean and all it has to offer for 12 years and Stand up paddle boarding for  the last 5 years.
Stand up paddle boarding is what she is most passionate about and brings her great joy on a daily basis.  The sport of Stand Up Paddle Boarding has opened up so many doors for her and as she continues to move forward and keep achieving her goals there will be many more.
In 2014 Tarryn placed 7th in the ISA Worlds SUP Surfing and Prone. In 2015 Tarryn was placed 5th in the ISA World Championships in SUP Surfing.  In 2016 Tarryn placed 4th in ISA Worlds Sprint and 7th in the Technical Race.  In 2017 Tarryn took the year off to give birth to her first child.   She is now back and competing and in top form for Worlds.
MEET THE TEAM – MENS PRONE COMPETITORS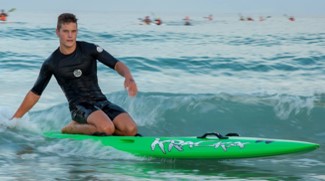 Jadon Wessels
His passion is the ocean – the power and the challenge of it.  He has always loved and lived close to the sea and began his journey in Surf Lifesaving training at the age of 8 years old, where he soon started excelling in ocean swimming and eventually became involved in open water swimming, winning podium positions for many events and being named Victor Ludorum for his school in 2016 and for his Lifesaving Club in 2016 and 2018.
His passion started turning towards Prone Boarding after he won silver in the Iron Man event, two years in a row, at the SA Lifesaving Nation Championships, the position of 1st Place in his age category for the Prone Board event at WP Lifesaving Champs 2018 and again, 1st Place for the Distance race at the 2018 SA Lifesaving National Champs.
After competing at the 2018 SUP Durbs  SA Championships where he took 3rd place for the Prone Technical Race and came in 1stposition for the Prone Distance Race, he cannot be stopped in his determination and desire to further and grow the sport of Prone Boarding in South Africa.
MEET THE TEAM – JUNIOR WOMEN COMPETITORS
Karissa Grace
Women's 0/18 technical race
Karisa has been in the water since a young age. She discovered SUPPING a few years ago and she is enjoying it ever since. She thoroughly enjoys the challenges and demands of the sport and the uniqueness of the different ocean conditions. "Stand up paddling allowed me to accomplish great things beyond my comfort zone."
She is an ocean lover, has competed in the 2013 SA Grom games where she reached the semi-finals, and took part in numerous SUP contests since 2013. She won all the SA junior long distance and technical SUP events since 2015. In 2017, Karisa was ranked 3rd in the senior women long distance event and was the SA junior racer and surfer girl of the year.
MEET THE TEAM – JUNIOR MEN COMPETITORS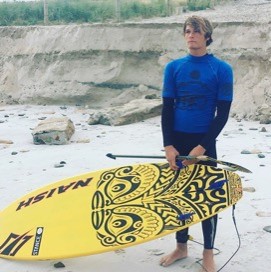 Henco Scholtz
Henco Scholtz is a 17 year old boy from Strand in the Western province. He's being selected to represent the 2018 ISA World Championships in Riyue Bay China during November this year.
He is a grade 11 pupil at Strand High.  Henco is a Cape Winelands surfer and made the the semi finals at SA surfing Champs in Jeffreys bay last year 2017.
He won the Boland boys under 20 championship  in  2017.
Henco is also a keen kiter. (The youngest member at the Hottentots Holland beach sailing club in Strand.) Henco is a team rider for Naish RSpro.